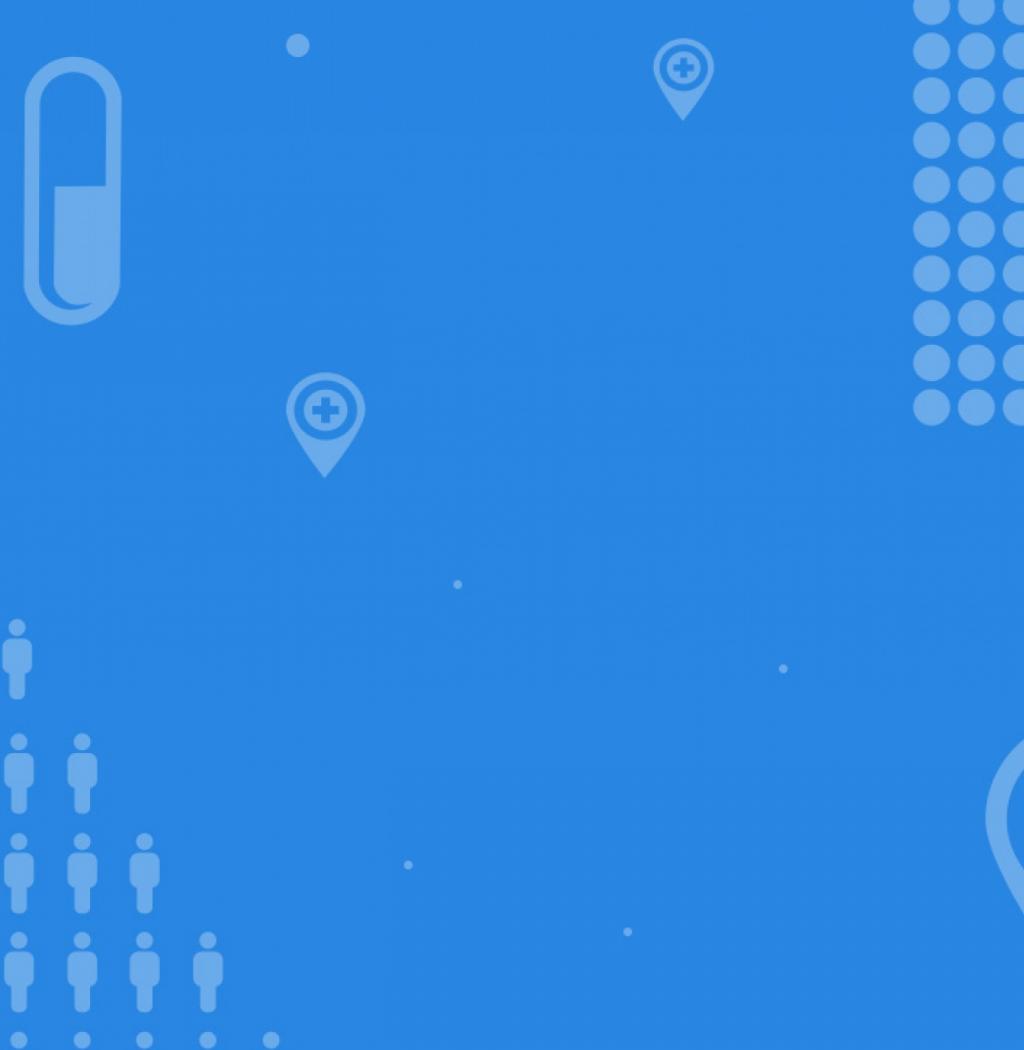 By the Numbers

---
You're accelerating innovation in research. You're optimizing patient care. And you're elevating the expertise of the next generation of doctors and researchers.
Donate to MSK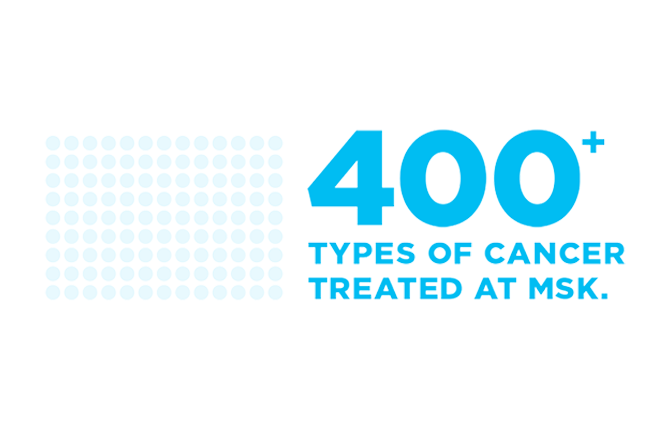 Research That Drives Results
With more than 120 laboratories, MSK is at the forefront of both basic research (understanding the biology of cancer) and translational clinical research. Our physician-scientists are dedicated to driving discovery into lifesaving practice for patients.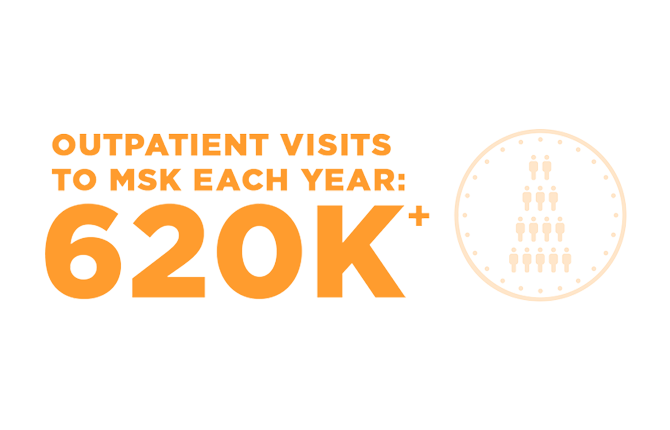 Optimizing Patient Care
MSK is committed both to delivering the best care today and developing better treatments for tomorrow. It is truly a collaborative effort where more than 17,000 MSK employees combine their expertise to ensure the best possible care.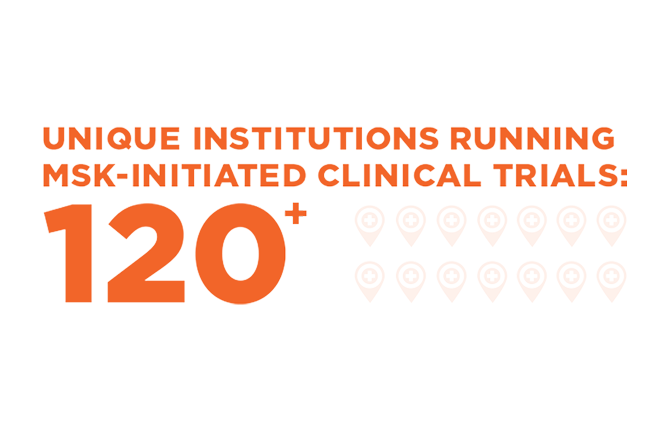 Global Impact
MSK is a fundamentally collaborative institution — the data and findings discovered here are shared with the global oncology community to accelerate treatment options for all patients.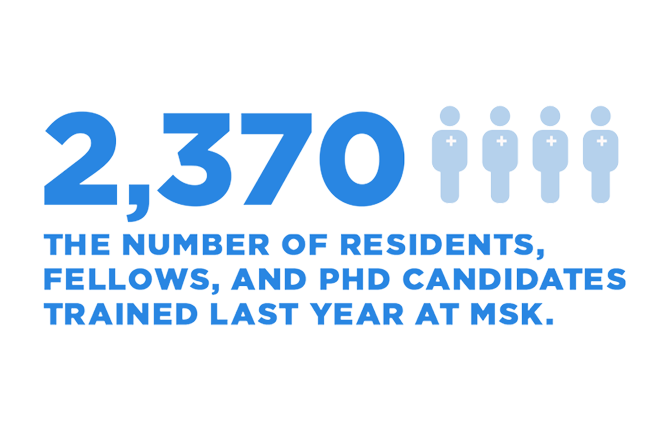 Training the Next Generation
MSK is preparing the next generation of physicians and scientists. Postgraduate clinical fellowships train physicians seeking special expertise and postdoctoral fellowships give scientists specialized research training.