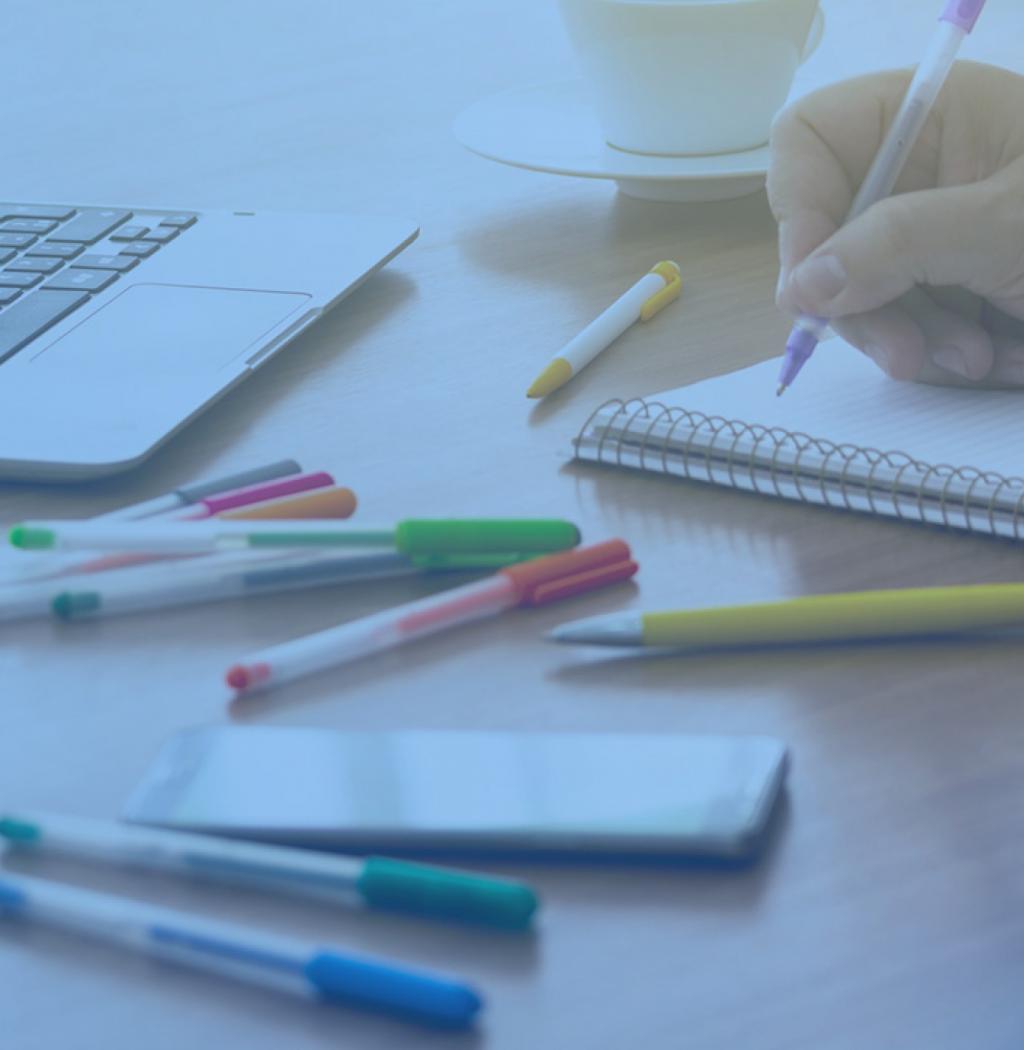 Visible Ink

---
Visible Ink offers MSK patients the opportunity to express themselves in writing with the one-on-one support of an experienced mentor – empowering people with cancer to give voice to their stories.
Make A Gift
Writing Program for Patients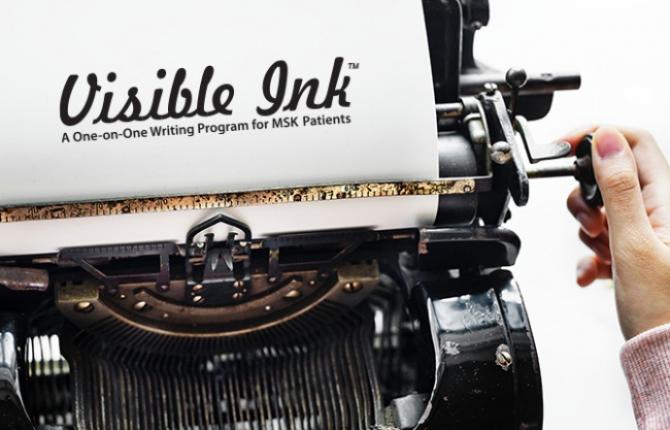 About Visible Ink
Visible Ink is the largest writing program of its kind, welcoming writers of all ages at every level of education and experience – during treatment, after treatment, and throughout long-term survivorship.
Research has shown that expressive writing can reduce stress, nurture confidence and creativity, and enhance overall well-being. Patients in the program can explore any topic in any form: in stories, memoirs, essays, poems, plays, and beyond.
View this video presentation to learn more about Visible Ink.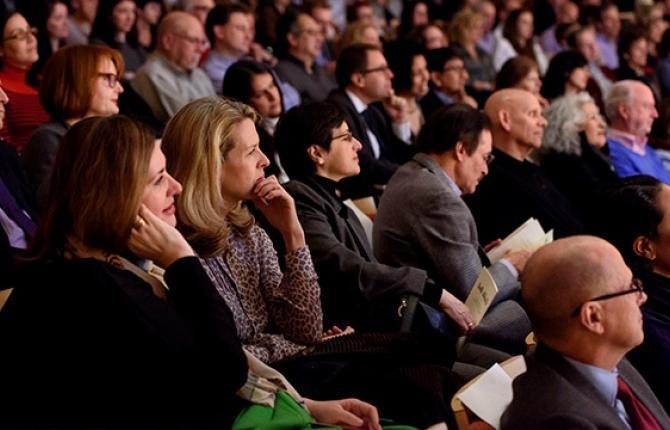 Who We Are
Participants meet with mentors in person, over the phone, by email, or by video chat. Volunteer mentors include bestselling novelists, Tony and Emmy Award-winners, poets, journalists, teachers, and editors for major print and online publications.
Visible Ink is open to all patients, free of charge, throughout MSK (including regional sites and alliances) and by special arrangement with other healthcare institutions.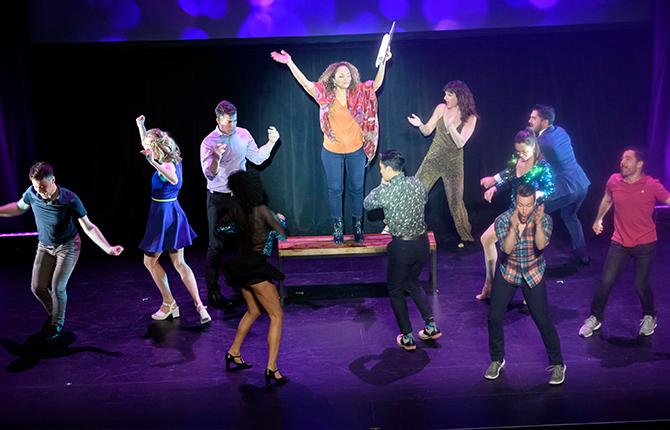 Watch Our Annual Performance of Works by MSK Patients
Visible Ink presents the Annual Performance of Works by MSK Patients, featuring a cast of actors, singers, dancers, and musicians from film, television, and Broadway.
Streaming exclusively at visibleink.vimeo.mskcc.org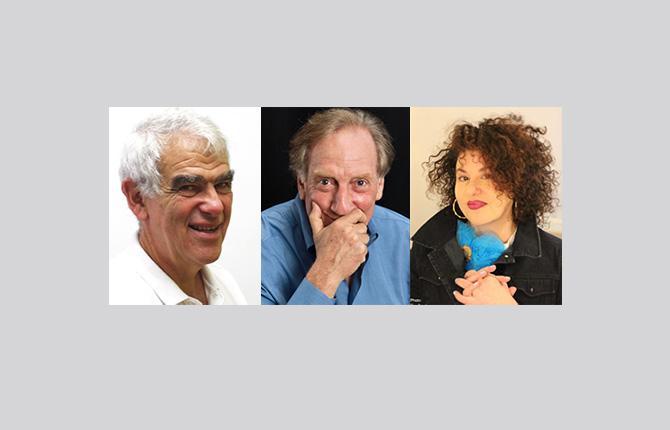 Events Throughout the Year
In addition to providing individual mentoring, the program hosts an annual Fall Writing Festival, where Visible Ink gathers as a community to write, exchange ideas, and learn from expert journalists, writers, and publishers. We also offer writing groups, mentor master classes, and workshops. Popular master classes have explored writing comedy, plays and screenplays, and blogs. Recent writing groups have focused on essays based on the four seasons, and poems inspired by readings and prompts.
Pictured from left: comedy legends Bill Persky, Alan Zweibel, and bestselling author Adriana Trigiani, all featured in our recent mentor master class "It Hurt till I Laughed."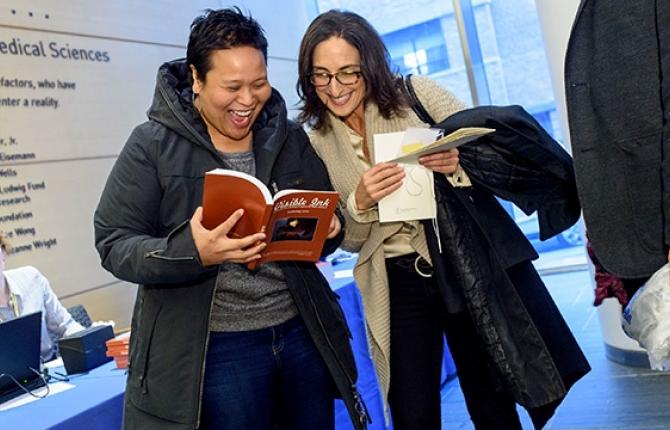 2023 Visible Ink Anthology
Published in 2023, the Fifteenth Anniversary Edition of the Visible Ink Anthology is available for purchase at $25.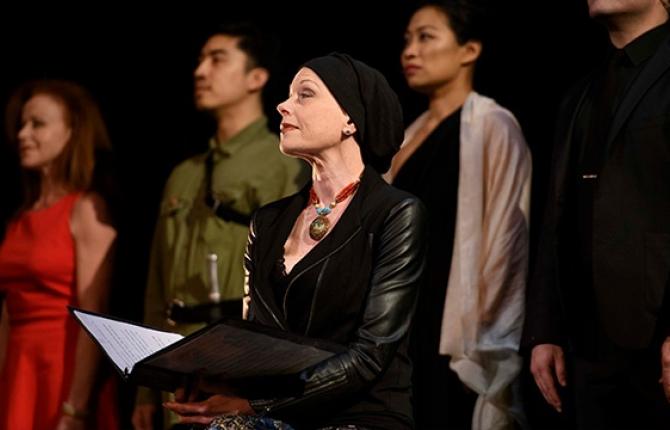 Support the Program
Visible Ink is supported solely by grants and donations. Make a difference in the lives of patients by making a donation to the program.