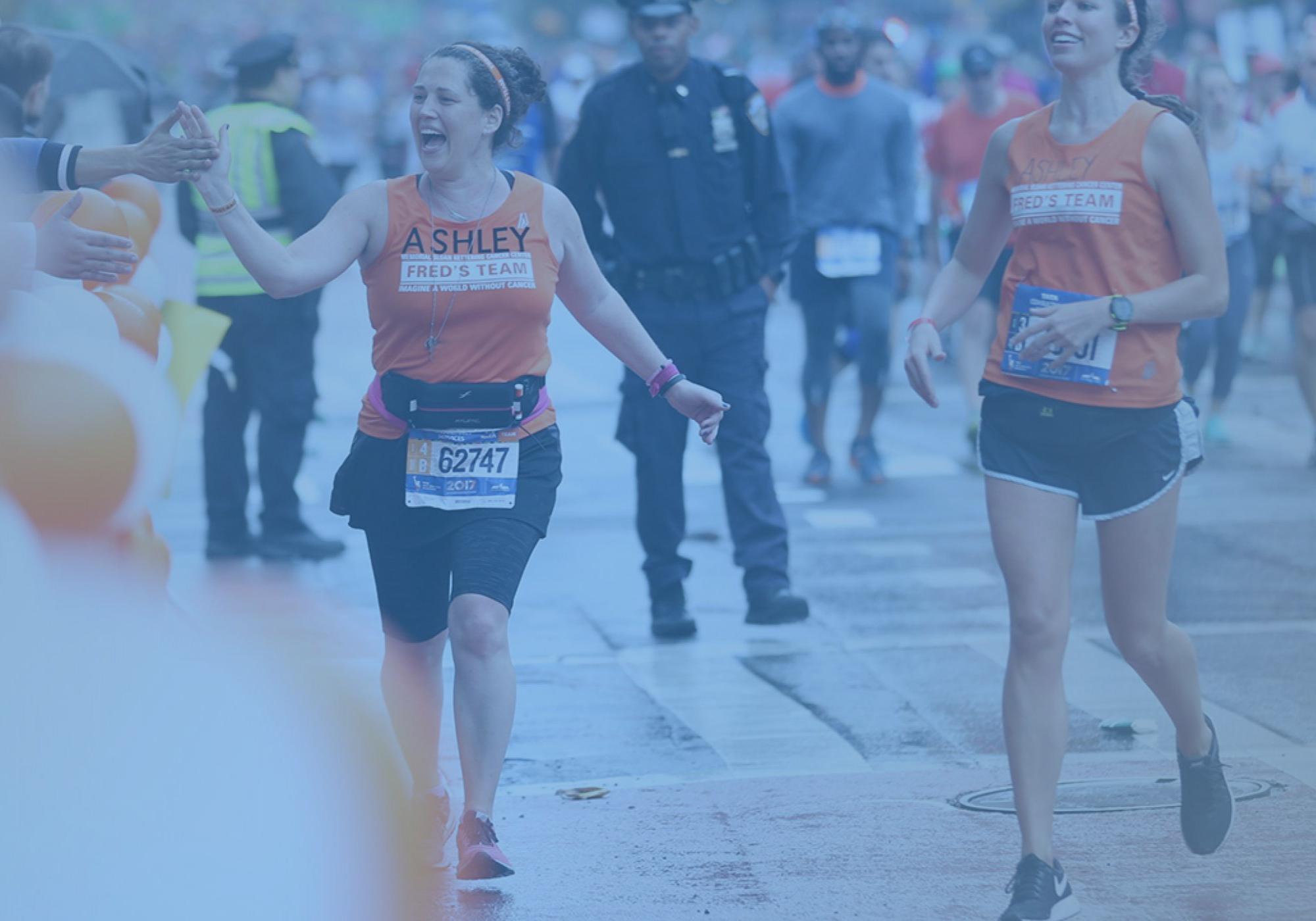 The Last Thing she Expected
It was a normal day at work in 2015 when Ashley got a phone call from the doctor's office. At just 34 years old, she was shocked to hear that they had discovered breast cancer cells. Tests revealed that she had stage 4 breast cancer, and a week after diagnosis she went to MSK for treatment.
That's when Ashley met her nurse, Ashley. She was still coping with the news of her sudden diagnosis, so she never expected to develop a lifelong friendship while at MSK. But it wasn't long before the two Ashleys realized they had a lot more in common than just their names. They both shared a passion for running and a desire to raise money for cancer research.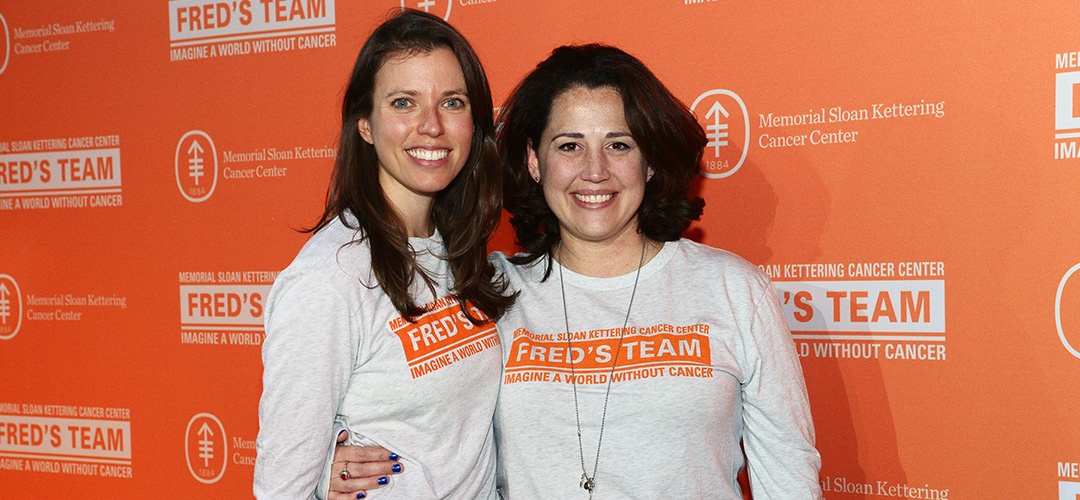 Running for a Personal Cause
As Ashley was finishing her last rounds of chemotherapy, she found out her nurse Ashley was planning on running the TCS New York City Marathon with Fred's Team – MSK's marathon fundraising program. Inspired by her friend's commitment, she quickly signed up and the two decided to run it together.
Ashley and Ashley met up every Saturday morning to hit the streets of New York – increasing their mileage as they went. Training for the marathon was a special opportunity for Ashley to run with her friend while giving back to a very a personal cause.
Race day and an Unforgettable Moment
On race day, Ashley and Ashley motivated each other through 26.2 tough miles – just as they had through Ashley's treatment. One of the most memorable moments for Ashley was running past MSK's main hospital at mile 16 when hundreds of people cheered them on. It was the exact pick-me-up she needed towards the end.
The Marathon Ended, but the Impact is Everlasting
Ashley and Ashley raised almost $30,000, all of which will directly fuel cancer research at MSK.
Learn more about Fred's Team  WWW.FREDSTEAM.ORG