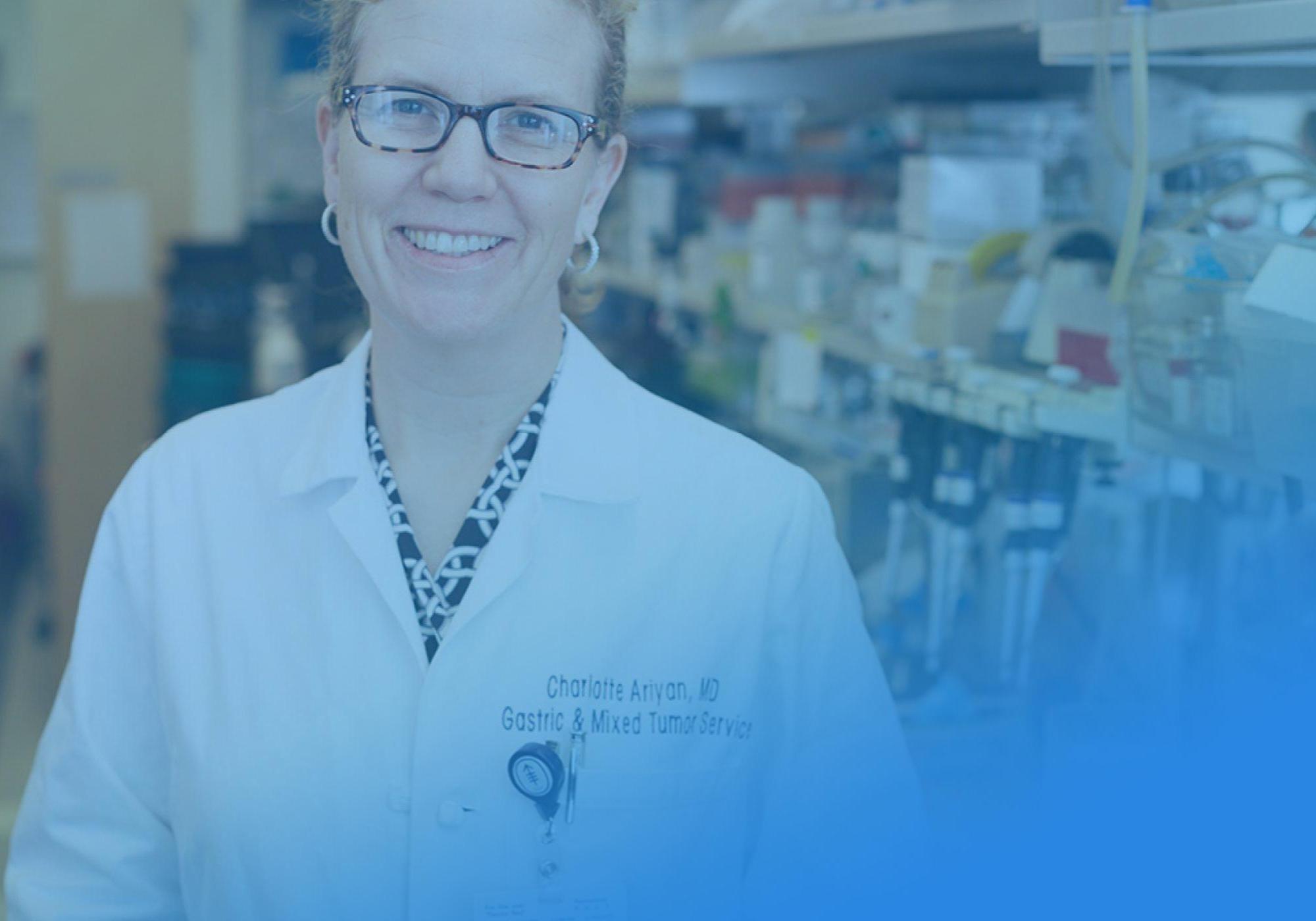 Sephora and MSK Partnership Shines a Light on Melanoma

---
Sephora is shining a light on Memorial Sloan Kettering Cancer Center's (MSK) robust melanoma research program and the expert women who lead it. The company has generously given more than $7 million to MSK to accelerate skin cancer research and support the largest database of melanoma samples in the world. Led by surgeon and Carol Bassok Lowenstein Chair Charlotte Ariyan, MD, PhD, MSK's melanoma registry has amassed thousands of tissue samples and is central to transforming the lives of people with cancer.  
Dr. Ariyan shares more about MSK's melanoma registry, the latest in melanoma research, and women in science.
What is melanoma, and what causes it?   
Melanoma is the third most common skin cancer and among the top five cancers diagnosed in the United States. It derives from melanocytes, cells that make up the pigment of our skin. The most common form of melanoma develops in the skin, and the biggest risk factor is ultraviolet (UV) light exposure. However, melanoma can also begin in other areas of the body that are not exposed to the sun, such as the hands and feet, eyes, and mucosal surfaces (tissues that line organs in the body).  
What are the best ways to protect yourself from skin cancer?  
No matter your skin type, sunscreen should be worn every day and can help protect against sunburns, skin damage, and skin cancer. We are honored to work with Sephora to impart this message.    
A broad-spectrum sunscreen with an SPF of at least 30 or higher blocks both UVA and UVB rays. Wearing long-sleeved shirts, wide-brimmed hats, and sunglasses also helps limit sun exposure. 
In addition, it is important to regularly check your skin for changes, like new moles or irregular spots. You know your body best. If something seems off, make an appointment with a doctor. Melanoma is a serious condition and is easier to treat when found early.  
How has melanoma research progressed due to Sephora's partnership with MSK?  
Banking tissue specimens is expensive and often difficult to fund through government agencies or other organizations, but it is necessary to advance research. Sephora's support has enabled MSK to expand our collection of melanoma tissues samples, ultimately increasing the number of translational research projects for this type of cancer.  
A tissue bank is an invaluable resource that, when paired with clinical information, allows us to understand how cancer responds and becomes resistant to treatments. It may also allow us to develop new therapies for melanoma, especially rare forms of the disease that are not well represented in studies and have fewer treatment options. This information is vital for us to move our innovations forward.  
What does the landscape of melanoma clinical care and research look like today?
We have made so many strides toward improving care for people with melanoma, and now there is hope for a cure. We are focused on understanding what treatments work for each individual patient and have turned to targeted and less invasive therapies, like immunotherapy, which uses a person's own immune system to fight cancer. Thanks in part to research on banked blood samples, medical oncologist Margaret Callahan, MD, PhD, has identified biomarkers of response and resistance in commonly used immunotherapies. Other brilliant scientists, such as immunologist Andrea Schietinger, PhD, are studying why immune cells become dysfunctional in the presence of cancer.  
We are also focused on addressing the unmet need to understand the rare cancers that occur with greater frequency in people of color, including acral, mucosal, and uveal melanomas. Through our banking efforts, we are tackling the challenge of developing treatments for these rarer forms of melanoma.
Through leading-edge research — which can be accelerated through philanthropy — MSK is defining tomorrow's melanoma treatments today.  
MSK's melanoma research efforts are predominantly led by women. Why is this important?  
Women are underrepresented in biomedicine, which is partly why we're so proud that MSK's melanoma research program is led by women. I am fortunate to work alongside some of the brightest scientists in the field, including Dr. Schietinger, Dr. Callahan, and dermatologist Veronica Rotemberg, MD, PhD. 
No matter the industry, it is important for women to have a presence and a voice. Sephora shares this value with MSK. Women have always been central to MSK's history and, today, are represented in all levels of leadership and conduct a wide range of clinical and laboratory research. Together with Sephora, we are pushing forward toward a cure for melanoma and a brighter, more beautiful future for us all.