Gary Gorman

---
I know that I am one of the lucky ones.
As a retired officer of the New York City Police Department, I've experienced my fair share of scary situations. During my decades on the force, it was always important to keep my work life and home life separate. But in July of 2021, I was diagnosed with pancreatic cancer, linked to my three weeks working at the World Trade Center after the September 11th attacks.
While on a family trip in Chicago, I noticed that my urine was abnormally dark. I thought perhaps I was dehydrated, but my relatives, who work in medicine, encouraged me to go to the emergency room for some tests. A subsequent CT scan came back showing a mass on my pancreas. When I heard pancreatic cancer, my heart dropped.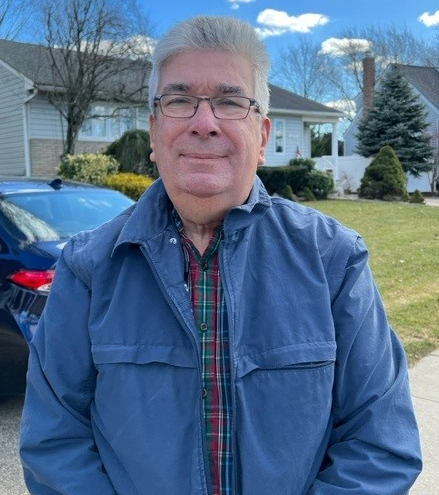 My wife and I decided that we would go back home to New York City to begin my treatment at Memorial Sloan Kettering Cancer Center (MSK) immediately.
A Specialized Surgery
Not long after I arrived at the hospital in Manhattan, my surgeon, T. Peter Kingham, MD, completed a Whipple procedure to fully remove my tumor. Dr. Kingham was spectacular. He didn't sugarcoat his explanation of what the surgery would entail or what the recovery would look like. I am someone who takes comfort in facts over platitudes, and his direct and honest communication style put me at ease.
Even fully trusting my team, I knew this was a serious surgery. To be candid, I was scared. In the operating room, my head was spinning with nerves. The anesthesiologist put his hand on my head and said "Gary, don't worry. You are going to be okay." This kindness, to a 71-year-old man who was frightened, it meant a lot.
When I woke up from surgery all I could see was a tiny bandage. I grew anxious, thinking perhaps something had gone wrong and I was no longer eligible for treatment. To my relief, the nurse told me that not only had they been able to do the surgery, but that small bandage would be the only sign of it!
Recovery and Continued Care at Home
Following my time in the hospital I took full advantage of the programs MSK offers, including meeting with a dietician and joining a support group for patients with pancreatic cancer.
Under the watchful eye of my incredible oncologist, Avni Desai, MD, I completed 6 months of chemotherapy near my home on Long Island at Memorial Sloan Kettering Commack Nonna's Garden Foundation Center. I regularly return to MSK for scans, and I am thrilled to say that I am currently disease free!
I am the proud father of three and grandfather of eight, and I look forward to spending more time with my family now that I am back to feeling like myself.
Creating Luck for Others
I know that I am one of the lucky ones. Unfortunately, many patients diagnosed with pancreatic cancer do not have the same treatment options I did. This is why I am committed to supporting MSK's innovative research and patient care by including MSK in my estate plans, as well as through monthly donations as a member of the Friends of MSK sustainer program. These gifts allow me to help MSK's doctors, scientists, nurses, and staff pursue new and more effective treatments for cancer every day, and ensures that MSK can continue this work, uninterrupted, for generations to come.  I hope you will join me in supporting MSK and their singular mission to find a cure for cancer.
Propel Groundbreaking Discoveries
You can join Gary in fueling breakthroughs and helping improve outcomes for people facing cancer into the future with a legacy gift to MSK. Contact the Office of Gift Planning at giftplanning@mskcc.org or 800-688-1827 to discover how you can spur tomorrow's game-changing science with a gift in your will or trust.