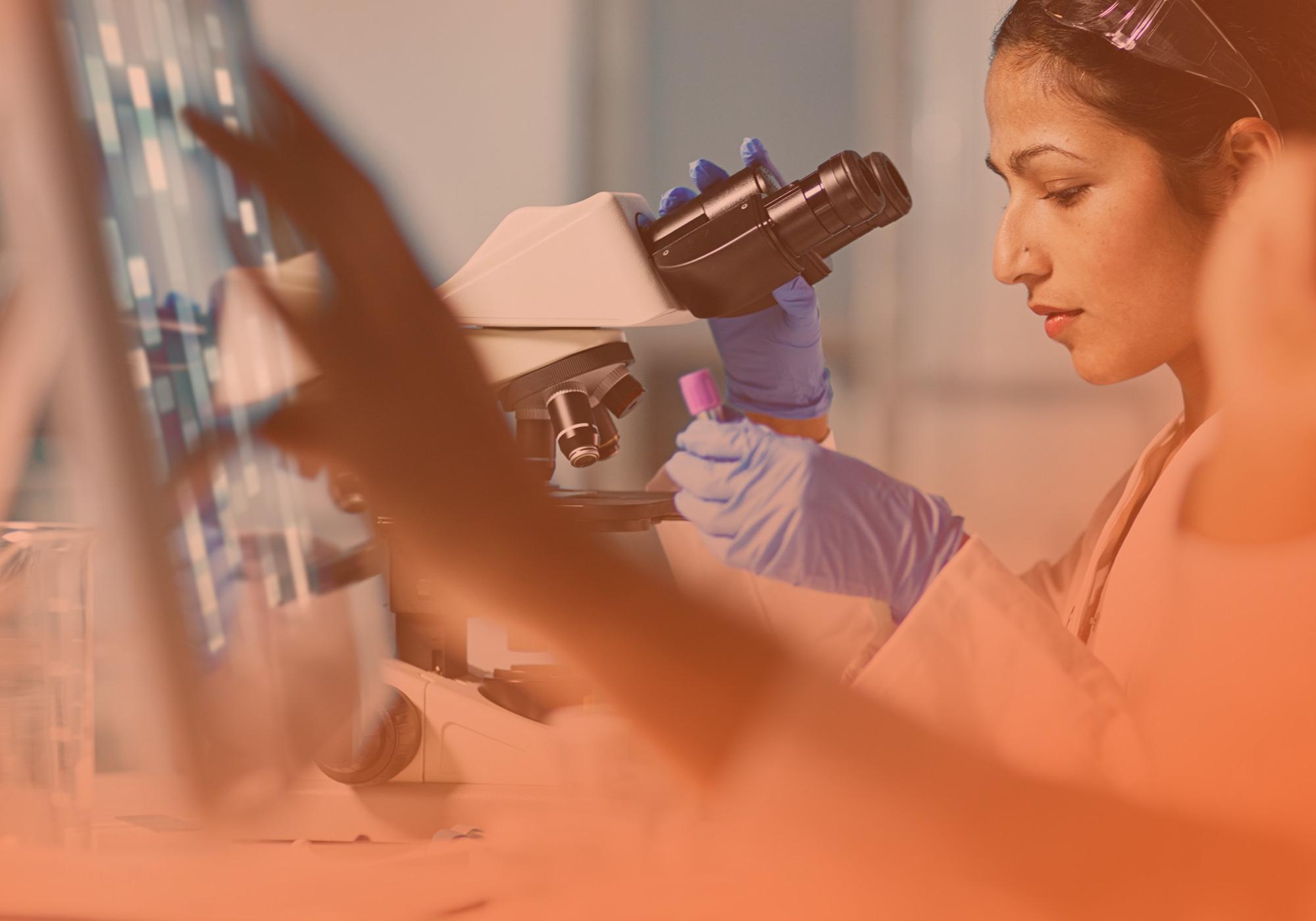 Pancreatic Cancer Research

---
Your donation to pancreatic cancer goes further at MSK, where we are working to translate research into new patient therapies as quickly as possible.
Donate
Your Pancreatic Cancer Donation Impacts Patients Who Need It Most
At MSK, our doctors and scientists are constantly uncovering ways to improve how we care for patients facing the most challenging cancers. Standards of care developed here are adopted worldwide. These strides forward are made possible because of you.
Progress Against Pancreatic Cancer Requires a Lot More Research
Pancreatic cancer is diagnosed in nearly 57,000 people in the United States annually — and is expected to rise to the number-two spot of most deadly tumors in a few years. Thanks to breakthrough research at MSK, today we have many more options to treat pancreatic cancer than existed just 10 years ago. This means that if standard therapies stop working, there are other choices and clinical trials available to give patients hope.
Here are a few examples of how MSK is working to outsmart pancreatic cancer:
A recent study led by MSK showed that a combination of four chemotherapy drugs, given after surgery, extended the lives of people battling a certain pancreatic cancer subtype by nearly five years. Now, the same MSK team is beginning to apply that approach to other forms of the disease.
MSK researchers are expert at identifying and targeting the genetic mutations that cause cancer. Now that genomic testing is a regular part of the diagnosis process at MSK, this strategy is being applied to guide pancreatic cancer treatment. For example, a type of targeted therapy called PARP inhibitors is showing potential against types of pancreatic cancers driven by the BRCA gene.
Precision medicine is also helping MSK physicians know which patients will respond to immunotherapy. These are drugs that harness the immune system, and empower it to seek out and destroy cancer cells. While this approach has helped a small group of patients so far, it is encouraging proof that immunotherapy can work against pancreatic cancer.
Now more than ever, MSK researchers are making inroads against pancreatic cancer — at a rapid pace. And that's where you can make a difference.
Make a gift today to advance life-saving pancreatic cancer research and patient care at MSK.