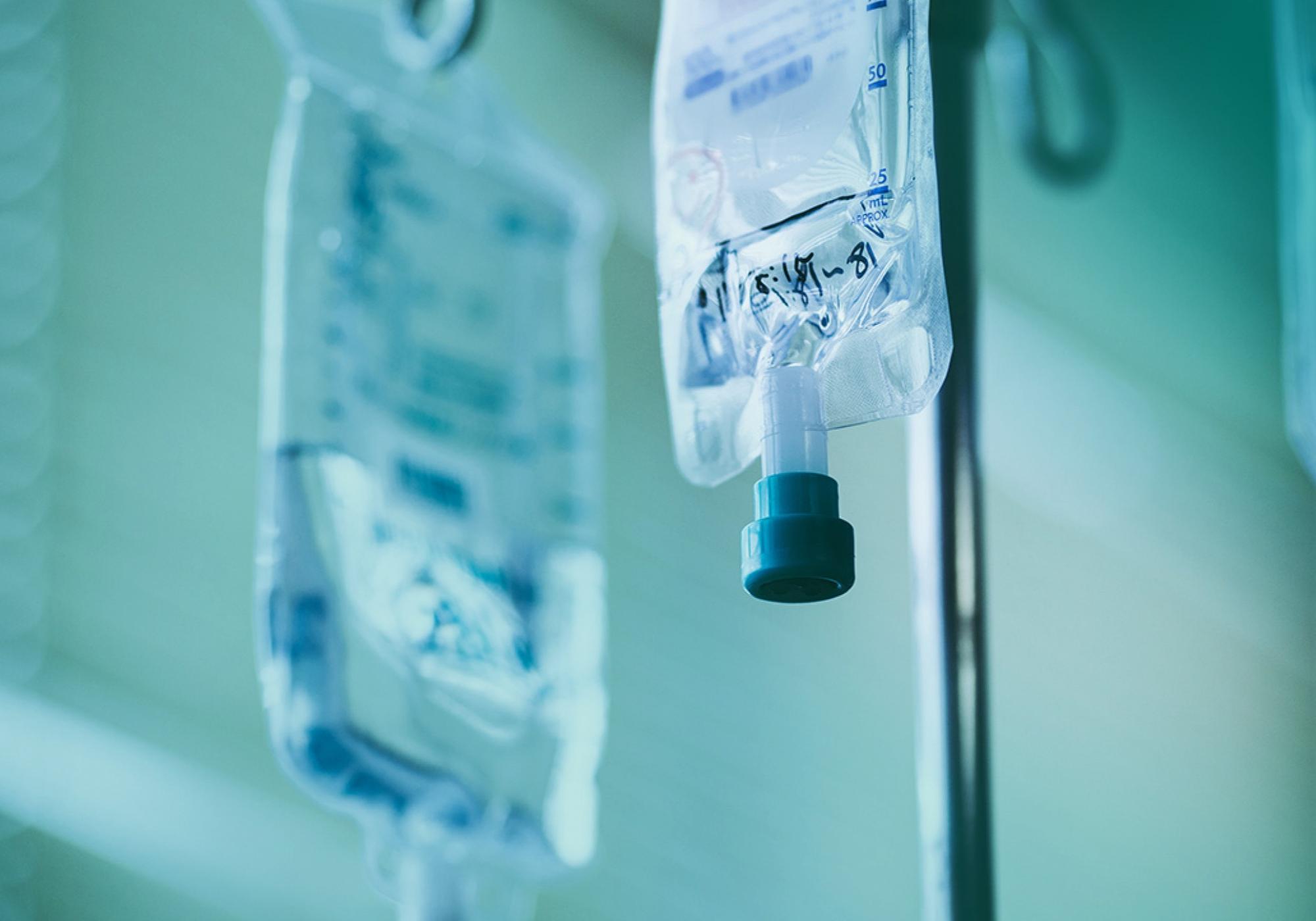 Nurses' Study Establishes Practice Helping Patients Avoid Side Effects

---
Q & A with Two MSK Basking Ridge Nurses
Oncology nurses Carissa "Cara" Laudati and Caroline Clark have worked at MSK for 15 years. They recently completed a study exploring whether a new preparation method for intravenous (IV) lines might help reduce distressful reactions in patients receiving rituxumab, a widely used targeted biotherapy. Their findings have already changed the way the drug is delivered at MSK, improving patients' well-being.
Nurses spend more time with patients than other healthcare providers — how do their perspectives differ from physicians'?
Cara: When you're frequently with the patient and family you are able to build rapport over time. A nurse can make observations that a physician may not think about.
Have new cancer drugs changed care?
Cara: Biotherapeutic agents are relatively new cancer drugs that have different side effects than traditional chemotherapy. Rituximab is a targeted biotherapeutic agent, and patients receiving infusions commonly experience hypersensitivity reactions (HSRs) with initial doses. This can lead to distressing allergy-like side effects such as decreased blood pressure, headaches, hives, difficulty breathing, and others.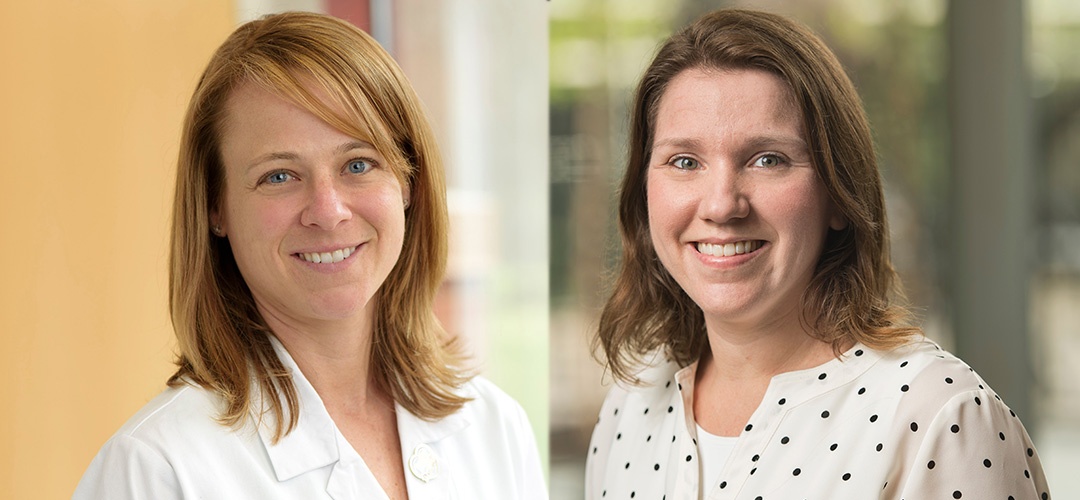 How did you approach this challenge and alleviate patients' distress?
Caroline: One method is to increase the rate of the infusion very slowly. We believed that if we primed the IV lines with the drug itself – instead of with a saline solution, as was the previous practice – it would allow for a slow incremental exposure to the drug, which might help reduce HSRs.
Colleagues helped us set up a study of 200 patients. We found that patients were 66 percent less likely to experience hypersensitivity reactions when their IV lines were primed with rituximab instead of saline.
What is the impact of your study?
Cara: MSK has established this new priming method for rituximab, already making an impact on patients' comfort at MSK. The Clinical Journal of Oncology Nursing has published the study, and the evidence may help guide clinical practice and future studies at MSK and elsewhere.
Caroline: There is a risk of HSRs with other drugs that have similar mechanisms to rituximab, so our study has the potential to touch many more patients' lives.
Are nursing research opportunities increasing at MSK?
Caroline: Dr. Margaret Barton-Burke became our Director of Nursing Research in 2015, and her strong leadership support of nursing research is already evident. She has helped establish a dedicated fellowship for nurses to pursue peer-reviewed studies, and was instrumental in marshaling resources for our study.
Cara: MSK received the highest honor for nursing excellence and quality patient outcomes by achieving American Nurses Association Magnet® designation in 2015. Only 7 percent of hospitals nationwide are awarded this credential, and it helps MSK attract nurses who are interested in research that drives patient care forward.
Why should donors fund nursing research at MSK?
Cara: One of our physician colleagues told us that before our study, he would not have thought of changing how we prime an IV line. With our findings, he was convinced that this clinical change would benefit patients.
Caroline: Dedicated research funds allow MSK nurses, like us, to initiate scientific, peer-reviewed studies that improve both the patient experience and their outcomes.
Make an impact on research and patient care at MSK. DONATE NOW