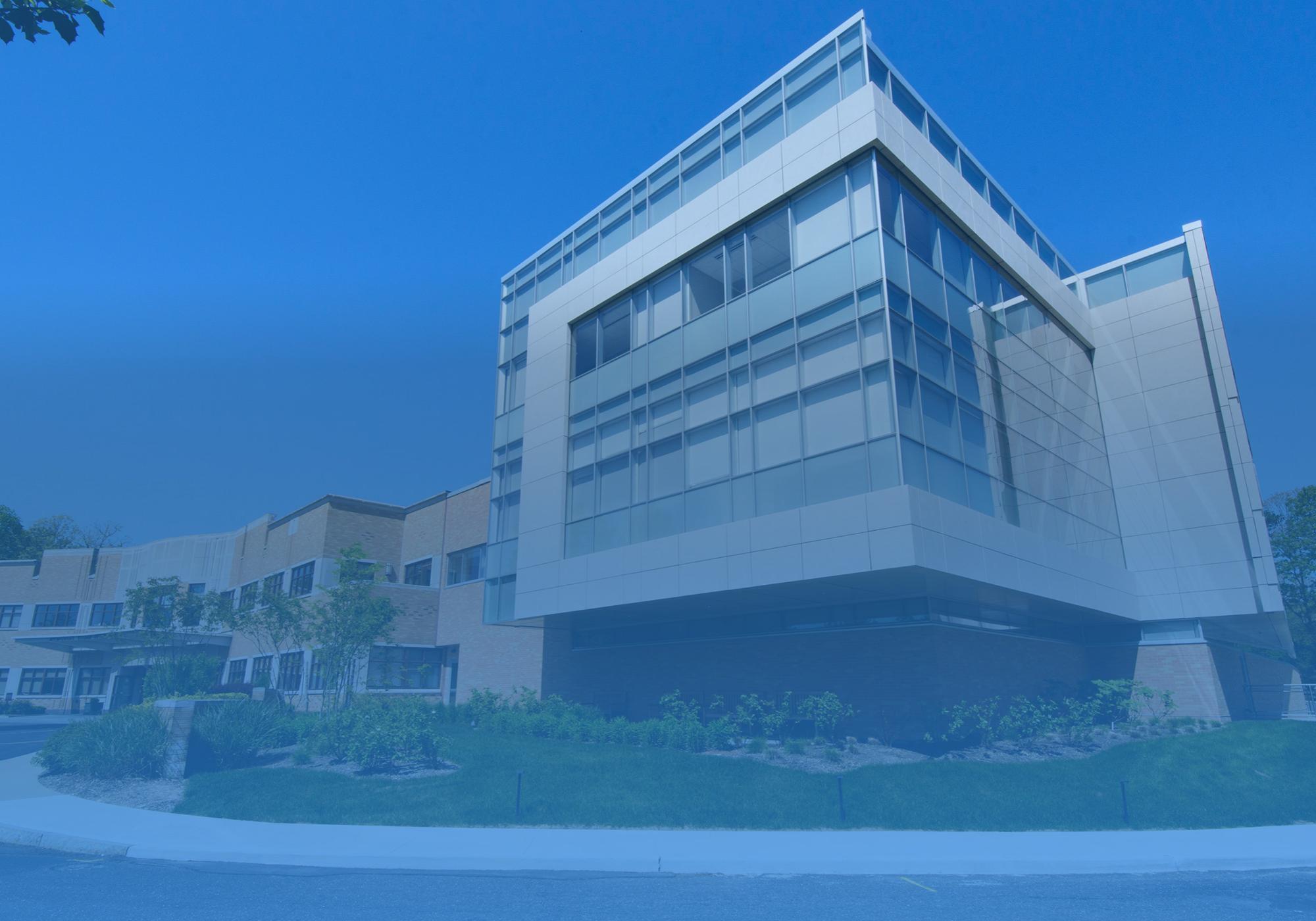 Why Mike Repole Gives Back

---
$50 Million Donation for the Nonna's Garden Foundation Initiative for Cancer Care and Research at MSK to Accelerate Progress
Mike Repole has gone after grand goals his entire life.
The son of Italian immigrants, Mike (don't call him Mr. Repole — that's his father) grew up in a two-bedroom apartment in Middle Village, Queens, with his parents, brother, Nonna (grandmother), and aunt. "If I told you it was 1,000 square feet, I would be bragging," Mike said. Mike and his family are all still very close: His parents, Benny and Anna, are now 81 and 76, respectively, and live less than a mile away from him. Mike's brother, Gerard, a retired New York City police officer, and his family spend a lot of time together.
When Mike was growing up, his father was a waiter and his mother was a seamstress, but they worked hard to pay for both Mike's and Gerard's Catholic school education. Mike became the first in his family to graduate from college. He was raised with the understanding that family, faith, and health are everything, and it's important to give to those in need. "I was brought up that if you make $5, you give $4 away," he said.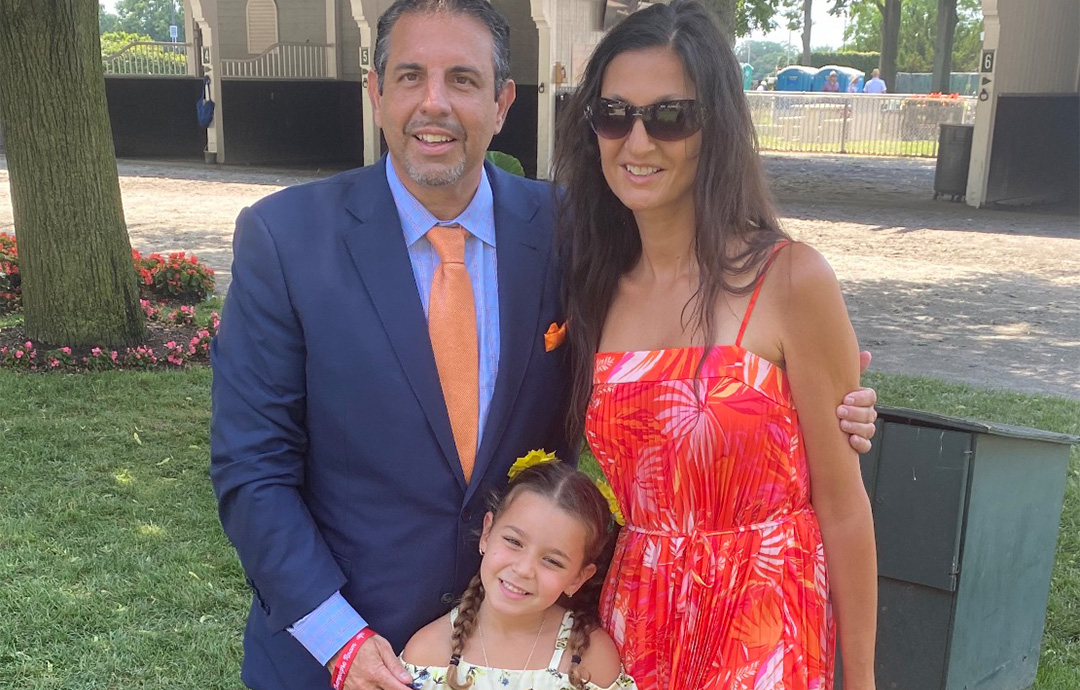 Mike met his wife, Maria, when he was 20 and she was 18. While Mike has always dreamed big dreams, it was always Maria who truly believed that his big dreams would come true. After graduating from St. Margaret's Grammar School, Holy Cross High School, and St. John's University, Mike entered the beverage industry and went on to co-found vitaminwater. Eventually the company was sold to Coca-Cola in 2007. After, he worked on several ventures and most recently co-founded BODYARMOR Sports Drink, which announced its sale to Coca-Cola in November 2021.
To a kid from Queens, Manhattan always seemed so far away — a place Mike might go to visit the Empire State Building or Madison Square Garden, or to hop on the ferry to the Statue of Liberty. But when he was in his 30s and his grandmother was diagnosed with T cell lymphoma, Manhattan became the destination. It was 15 years ago that he brought his 79-year-old Nonna to Memorial Sloan Kettering. That same year, in 2006, he founded Nonna's Garden Foundation in her honor. Over more than a decade, Mike and the foundation have donated more than $7 million to cancer research at MSK, while also donating to other causes that are important to Mike and his family, including faith, health, and education.
But Mike has always looked to dream and achieve bigger. On November 8, 2021, on what would have been Nonna's 95th birthday, Mike, Maria, and family are celebrating her with a $50 million gift to support MSK.
---
This is Mike's story in his own words:
My Nonna was the matriarch of my family. She grew up in Senerchia, Italy, in the province of Avellino. She started working on the farm when she was a little girl and never went to school, so she couldn't read or write. She was all about her garden: the basil, tomatoes, peppers, and eggplant. She gave her garden all her tender loving care. She treated her family the same way — with an abundance of love.
When she was 79, she started to feel sick, and her lymph nodes blew up everywhere. We took her to a local hospital, and they said, "It's T cell lymphoma, it's fast moving, and she's got it all over." The local hospital wanted to treat her for pain management. I refused to accept that answer. We were in emergency mode. We needed to move quickly. I needed to do everything possible to give my Nonna the best chance at life.
I started doing intense research. I asked everyone I knew who they would recommend for the best care for my Nonna, and all roads led to MSK. After reviewing her records and scans, Dr. Steven Horwitz, who specializes in T cell lymphoma, said there was a clinical trial pill regimen that could help. She started the medication, and three months later, scans showed that the tumors were already shrinking.
I kept telling Nonna that she needed to continue to fight and live on. There were too many beautiful family moments that God still wanted to share with her. It took my wife and me a while to have children. I kept saying, "One day Maria and I are going to have a baby, and you have to be here to hold the baby." Nine years after my Nonna was diagnosed, she held my baby girl, Gioia Mia, for the first time. Gioia Mia means "my joy" in Italian. I thought: This is a miracle.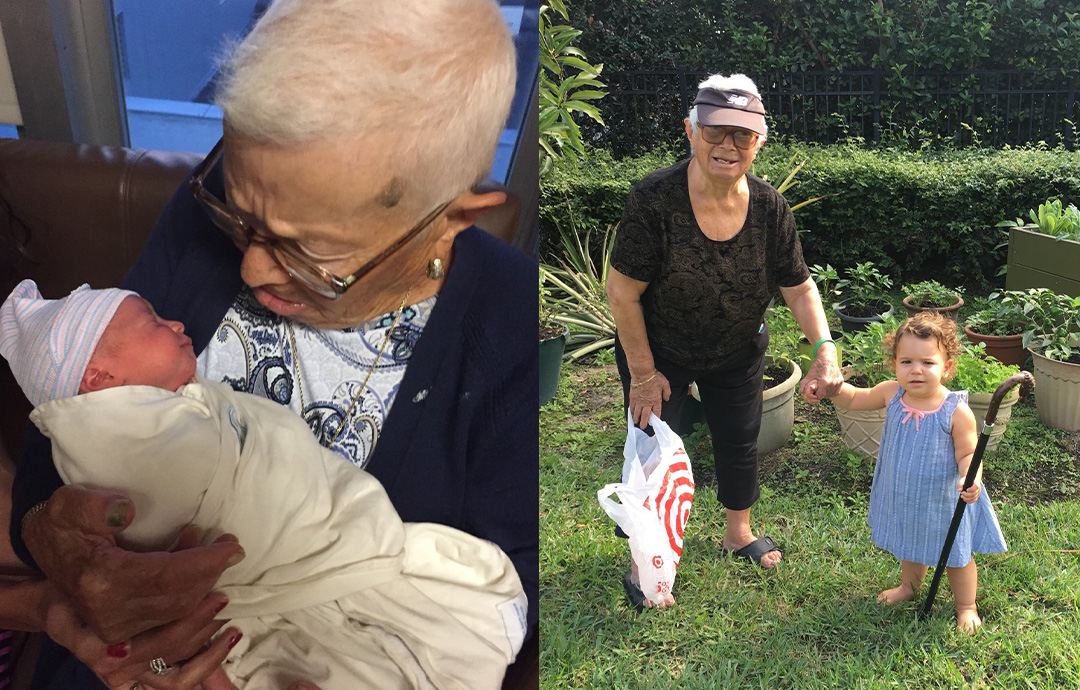 I kept giving my grandmother targets. I'd say, "You need to be here for the baptism. You have to be here for the 1-year-old birthday party, the 2-year-old birthday party, the 3-year-old birthday party." Then finally I said, "Be here for the wedding." She asked, "When Gioia is 30, how old will I be?"
Nonna lived another beautiful 15 years as the matriarch of our wonderful family. I even had a chance to take her to Italy to visit her hometown of Senerchia and see her sister. She walked on the farm and the garden that she started working on when she was a little girl. She got to spend 15 more years with her children, grandchildren, great grandchildren, and entire family. To Nonna, family was about anyone who came into her life, and to her, family was everything. She was everyone's Nonna. We were so blessed to have this family time, and these memories will always be cherished because they weren't taken for granted. Life is so precious.
I know that all these special family moments wouldn't have been possible without having my Nonna here. Since I've gone through all of this with MSK by my side, I really feel like we're partners and teammates.
My Nonna always gave as much as she possibly could to the church. Now I want to be as generous and help MSK's mission. Money and success don't really mean anything to me without family, good friends, health, and happiness — they're the few things that you aspire to have the rest of your life. At the end of the day, MSK can make these things possible.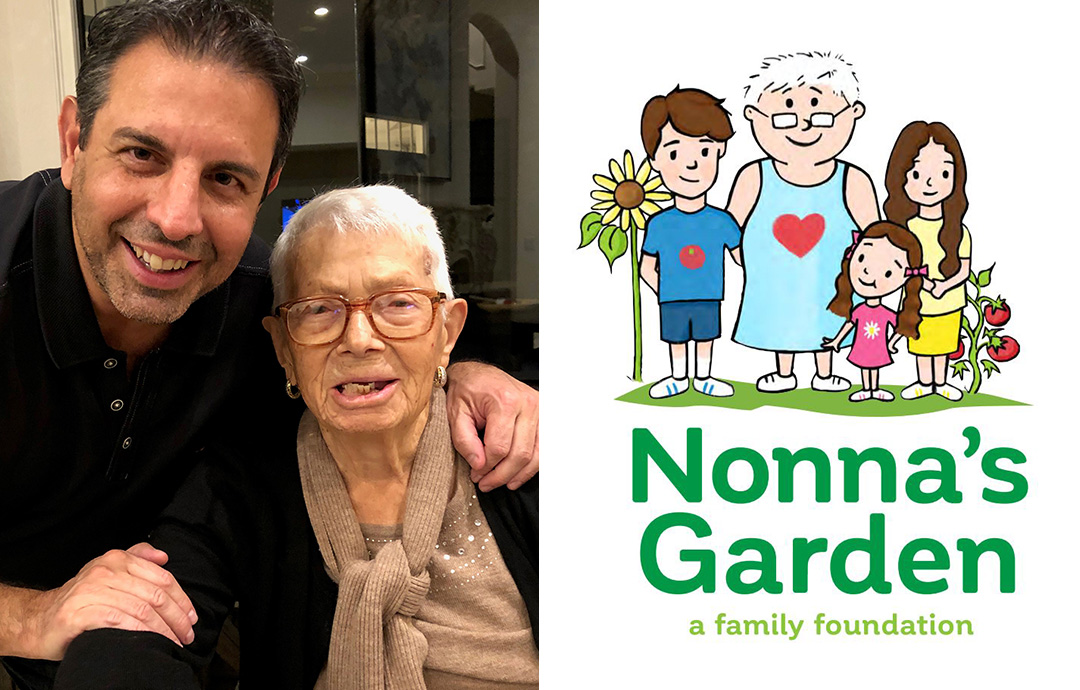 Mike held up his phone and played a video of his daughter running over to her great grandmother. It's 2020, and Gioia is 5 years old. The two are outside. It's sunny, and you can see his grandmother smile as she stands still at her walker and watches her great granddaughter. You can hear Mike's voice in the video, telling his daughter to give Nonna a hug. They embrace and hold on to each other.
Without MSK, I don't have these memories. Without MSK, I don't have my daughter eating pasta with her great grandmother or working in the garden together. My daughter would have never known my Nonna. What MSK gave us is the greatest gift in the world. Gioia still asks about her and says, "Are we ever going to see her again?" And I say, "Yes, we're going to see her again. She's in heaven, with no more cane, no more walker. She's in her garden."
---
The Nonna's Garden Foundation Initiative for Cancer Care and Research will support several areas of research, including lymphoma therapies, early drug development, immuno-oncology for melanoma and other cancers, translational research, advances in patient care, and financial assistance for pediatric patients. In addition to honoring the work of Steven Horwitz, MD, Lloyd J. Old/Virginia and Daniel K. Ludwig Chair in Clinical Investigation Jedd Wolchok, MD, PhD, and Alexander Drilon, MD, the gift will also fund special initiatives at MSK Commack — an investment in cancer care closer to home.