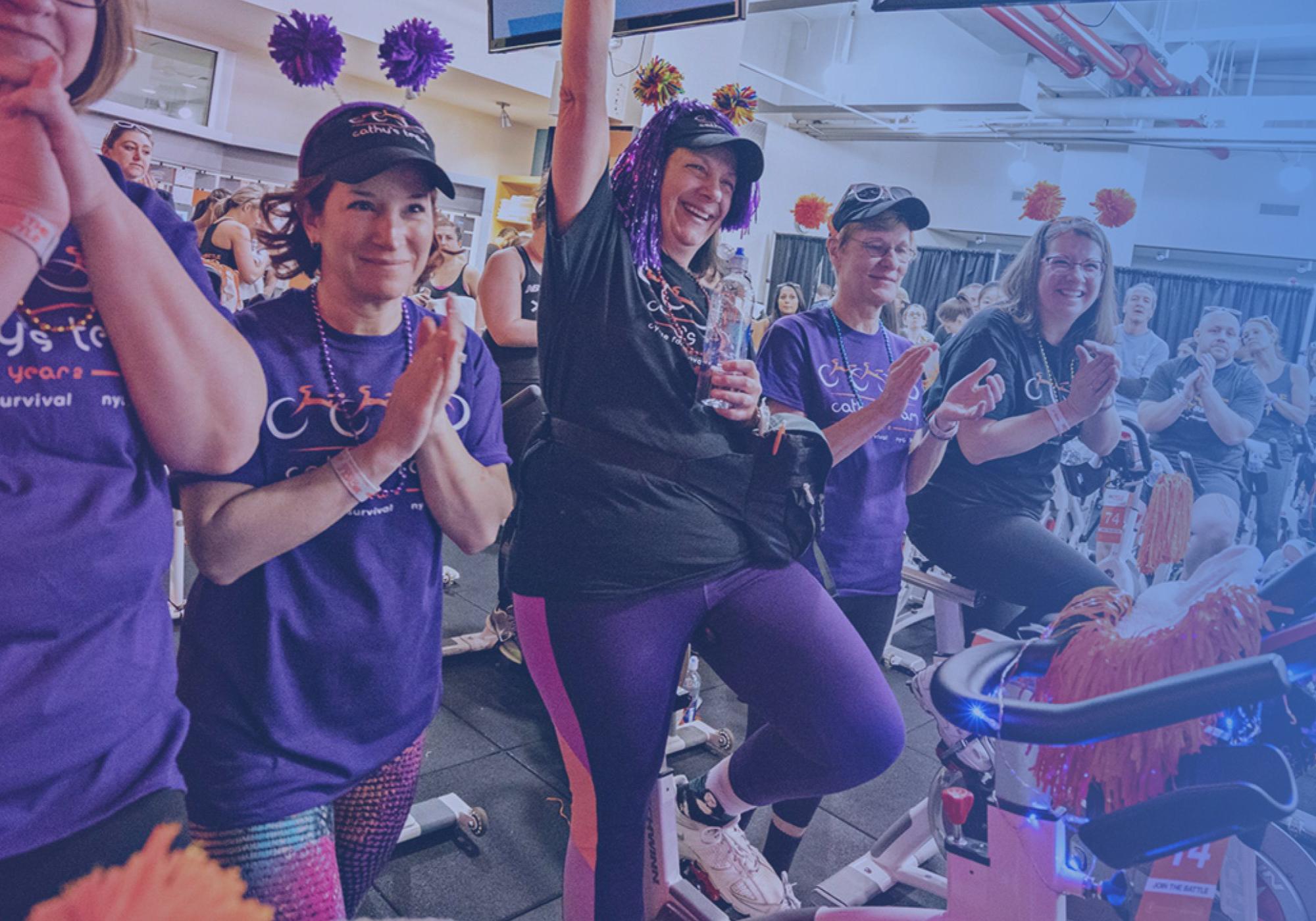 "It Continues To Be Personal"

---
By Cathy Fabiitti, MSK Patient and Fundraiser
Cancer Touches us all, and my Family is no Different.
My relationship with MSK began in the '80s, when my brother was treated here for lung cancer. MSK helped him overcome it twice, and he's still with us today. My parents were both also treated here, but they weren't so lucky. Inspired by MSK's wonderful care, I made my first gift to MSK in 1986 — and I've kept it up ever since.
One of my Biggest Fears, Realized
Growing up, I was always afraid that I would someday get cancer myself. And in May 2011, a mammogram found the early stages of breast cancer. My team of doctors at MSK recommended chemotherapy and radiation after a lumpectomy.
I'm very lucky they caught my cancer so early. I'm also incredibly blessed to have been treated at MSK, where they made sure I felt good throughout the whole process – even during chemotherapy. I was done with treatment by Christmas, and have been cancer-free ever since.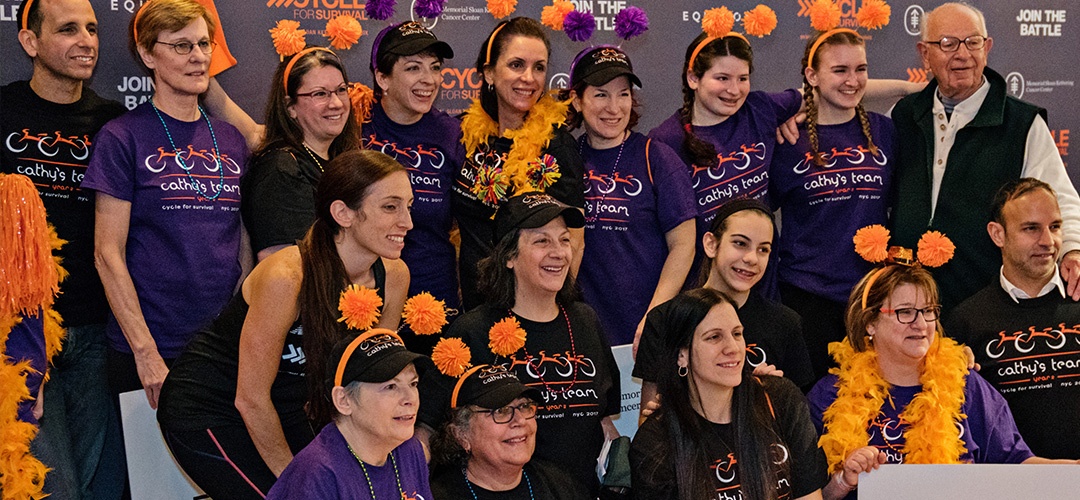 Team Cathy gathers for a team photo at Cycle for Survival
From Survivor to Cycle for Survival Fundraiser
I've always been interested in science, so I've attended several donor events over the years to hear MSK's top doctors and researchers share their latest progress. It was at a luncheon at MSK when I first heard about Cycle for Survival, as I watched a video of a doctor describe how heartbreaking it is to tell someone fighting a rare cancer that no treatment options exist. Breast cancer is much more common and has more research funding, so I had plenty of options when I was diagnosed. But people with rare cancers aren't that lucky. They often don't have any options at all.
So I decided to get involved with Cycle for Survival. I initially wanted to sign up as an individual rider, but ended up creating a whole team! I raced around recruiting friends and family, and fundraising — I was shocked when Team Cathy blew past our goal of $3,000, and raised $20,000! Now in our third year, this amazing team has expanded to four bikes and even greater goals.
It Continues to be Very Personal.
Since getting involved with Cycle for Survival in 2016, cancer has hit a number of our team members and their loved ones. It was pretty amazing to learn that one of our top fundraisers had even received a treatment developed through a clinical trial funded by this incredible movement to beat rare cancers.
So we've adopted a motto that our team lives by: We ride—because if we don't, who will?
Learn more about Cycle for Survival  WWW.CYCLEFORSURVIVAL.ORG