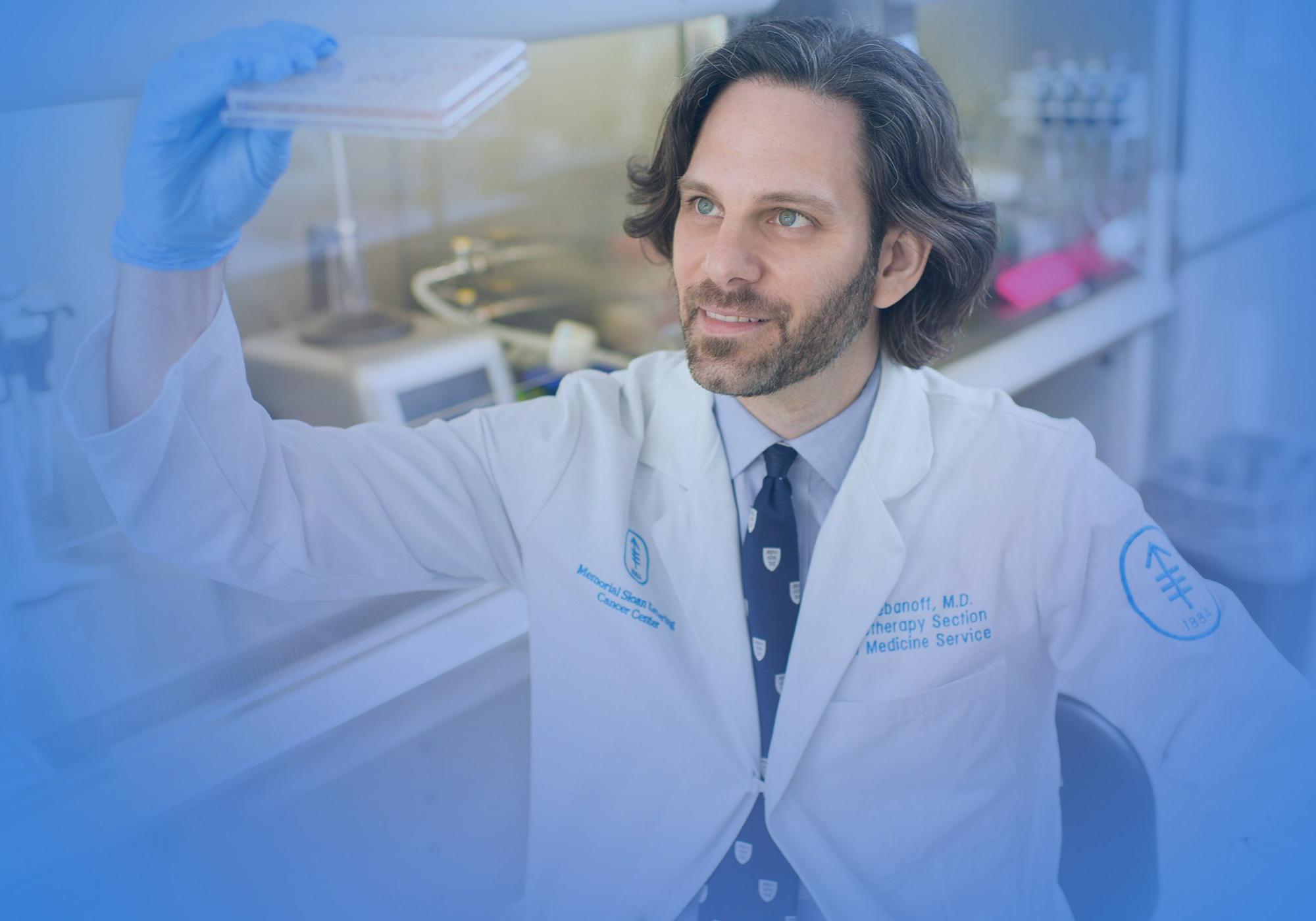 A Different and Exciting Approach

---
Hear from Christopher Klebanoff, MSK Physician-Scientist about how we are on the cusp of promising immunotherapies for solid tumors
Christopher Klebanoff, MD, is an early-career physician-researcher at MSK who cares for people with breast and other cancers. He uses genetic engineering to develop cellular immunotherapies, which have been successful in blood cancers, to improve treatment for patients with solid tumors.
What role has philanthropic funding played in your life?
A substantial one. I was in medical school when I was selected to participate in a Howard Hughes Medical Institute/National Institutes of Health (NIH) program, where I was intellectually captured by cancer immunotherapy and met the mentors who helped set the path for my career. I returned to the NIH as a fellow and then became a faculty member there.
What was happening in immunotherapy then?
In the early days, the community of believers was so tiny that, even though I was a very junior trainee, I got to know the people developing the first successful immunotherapies. From MSK, this included Nobel Prize–winner Dr. Jim Allison and Dr. Jedd Wolchok. Dr. Wolchok recruited me to MSK in 2016, the same year MSK became one of the six founding centers of the Parker Institute for Cancer Immunotherapy (PICI), an initiative funded by Sean Parker to spearhead research. It was a philanthropic catalyst. Dr. Wolchok, who is Lloyd J. Old Chair for Clinical Investigation, and Dr. Marcel van den Brink, who is Alan N. Houghton Chair, lead PICI here. They've used PICI and other donor funds to recruit and promote junior investigators, including me, as well as bring everyone studying immunotherapy at MSK into a common orbit. Because of this support, we have been able to build a robust physical and administrative infrastructure around immunotherapy at MSK, from the lab to the clinic.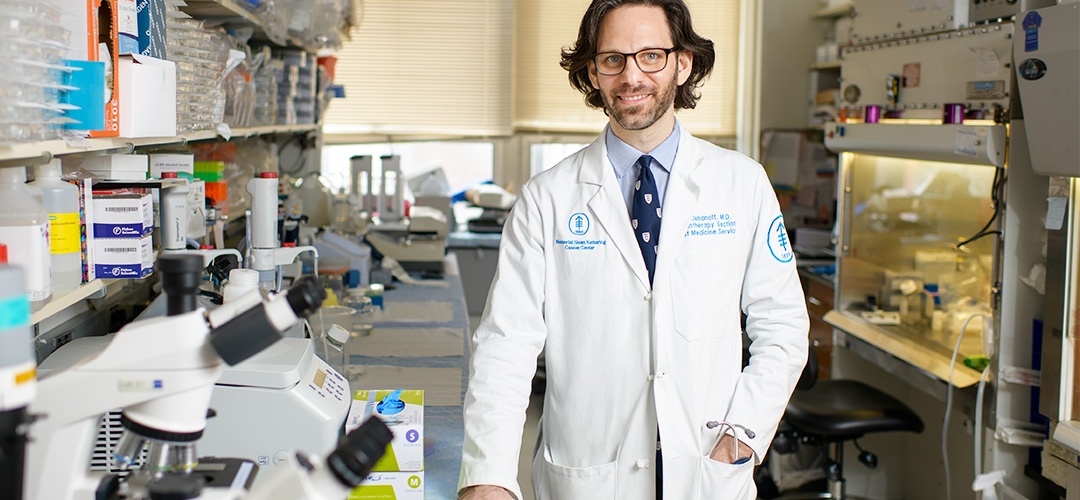 Why are you focused on developing cell-based immunotherapies for solid tumors?
Most of our achievements in cell-based immunotherapies have helped people with leukemia or lymphoma. We need effective treatments for people with solid tumors, who represent nearly 90% of all patients with cancer. T cells, which are white blood cells, are the soldiers of our immune system. In cancer, they can fail to recognize the disease. Some current cell-based immunotherapies, called CAR T, remove patients' white blood cells and genetically reengineer their T cells to recognize cancer cells, bind to their surface, and destroy them. Once the treatment is infused, it can eliminate the disease.
How is your approach to solid tumors different?
T cells use receptors on their surface to recognize and bind to substances on abnormal cells. These receptors are also capable of one of the most amazing tricks in biology—they can functionally look inside any cancer cell. We are now harnessing this ability to discover new treatment targets in a wide range of tumors. This is what makes our approach different and exciting: Instead of reengineering T cells, we are reprogramming them by reengineering their receptors. Now we're developing options we can then test in the first human clinical trials Breast and endometrial cancers will be our first focus. MSK donors are very much part of our struggles and successes. Because they fund early-stage research, we are on the cusp of promising immunotherapies for solid tumors.
Thank you. Your philanthropy funds a better future through discovery.