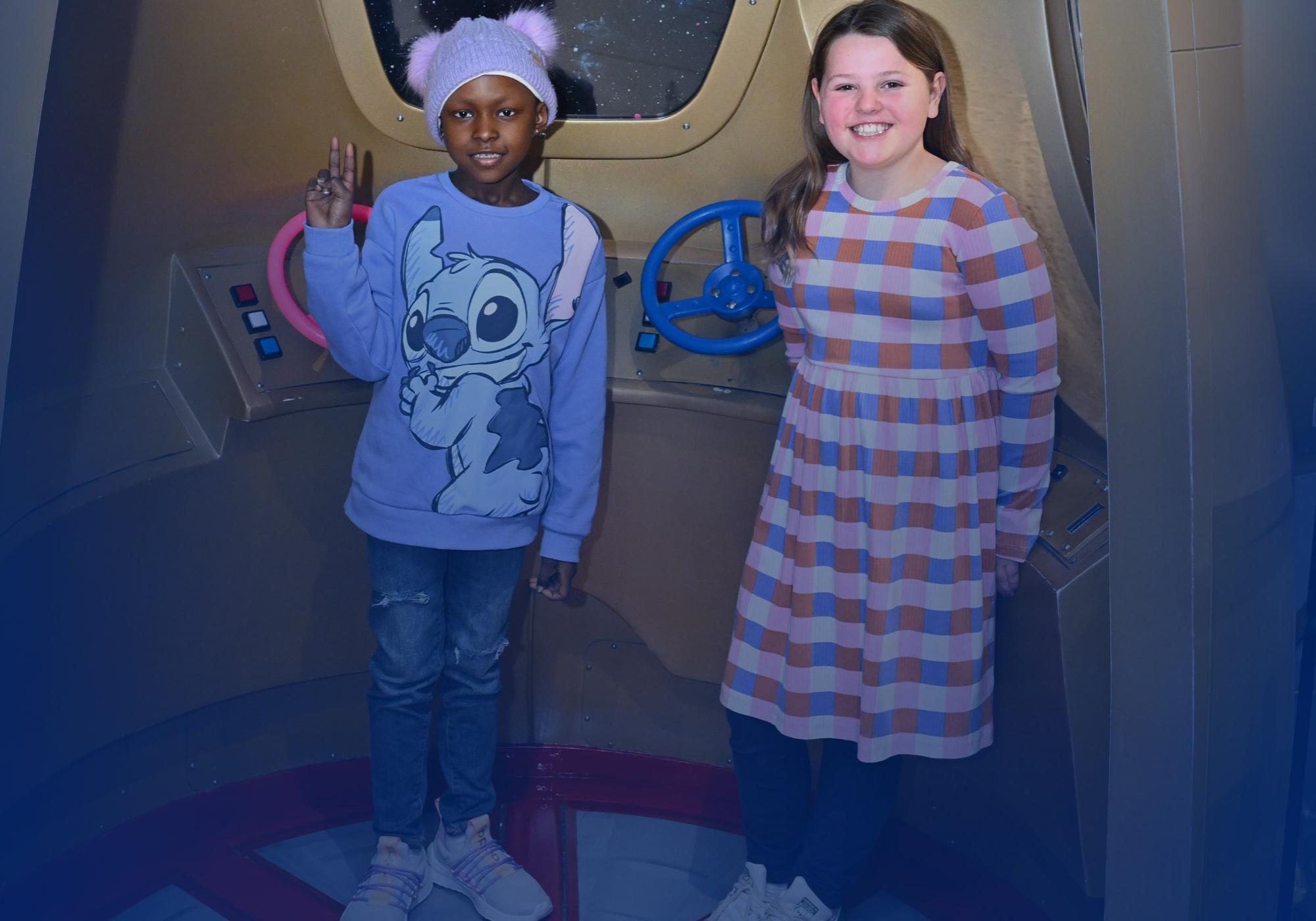 How Stop & Shop Supports Pediatric Cancer Research at MSK Kids

---
Stop & Shop has been a loyal partner to Memorial Sloan Kettering Cancer Center (MSK) since 2001, raising more than $30 million to support MSK Kids, the pediatric program at MSK.  
  
Through its annual "Help Cure Childhood Cancer" campaign, the regional grocer raises funds for lifesaving research while also spotlighting local families who have been impacted by pediatric cancer. For 2023, Stop & Shop selected two MSK Kids patients as ambassadors for the campaign. Their photos — and powerful stories — were on display in more than 200 stores to inspire shoppers across the tristate area to support MSK Kids.  
  
Meet 2023 Ambassadors Freja and Madison 
In late 2019, right around the holidays, 6-year-old Freja was diagnosed with leukemia. The Fair Haven, New Jersey, native and her family immediately sought care at MSK Kids, where they spent Christmas as Freja underwent treatment. During their time at MSK Kids, Freja and her family were touched by the lengths to which MSK Kids staff went to lift Freja's spirits. They brought her toys that had been donated in a toy drive and played games together to help get her through those long days in the hospital.  
  
When Freja finished treatment, she was so moved by the generosity of the MSK Giving community and everyone at MSK Kids that she and her family held their own holiday toy drives in 2021 and 2022. They wanted to bring a bit of joy to other kids experiencing what they had just a few years before. In the summer of 2022, Freja made beaded bracelets and sold them at the beach near her grandparents' home on the Jersey Shore. She raised $300 with her handmade creations and donated every penny to MSK Kids.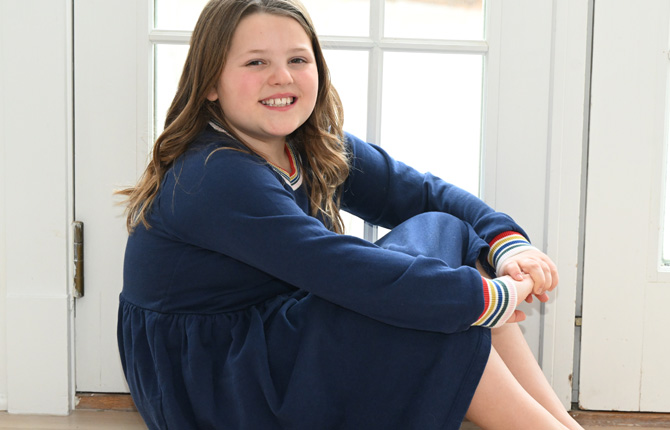 In September 2022, Madison, a 7-year-old from Cortland Manor, New York, was excited to become a big sister. Her mother, Tiana, was eight months pregnant when the family found out that Madison had rhabdomyosarcoma, a rare form of pediatric cancer that develops in the muscles. From that moment on, Madison has been a pillar of strength and optimism.  
  
During the car ride home after her diagnosis, Madison sang along at the top of her lungs to "Fight Song" by Rachel Platten — a testament to her bravery and determination to stay positive. Madison has carried this inspiring outlook with her throughout her treatment at MSK Kids, which has included surgery and chemotherapy. When she began to lose her hair from the chemo, she fearlessly shaved her head, then called her grandfather, who is bald, to let him know they were now twins.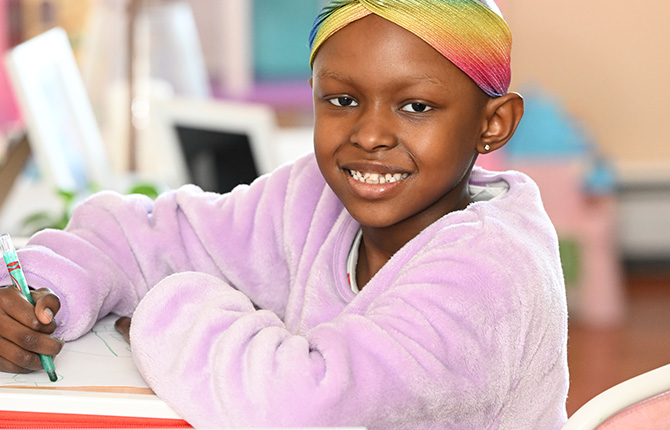 A Shopping Trip to Remember 
In March, Stop & Shop honored Freja and Madison with a special experience: a private tour and shopping session at the renowned New York City toy store FAO Schwartz. The young ambassadors celebrated with their families by helping the iconic Toy Soldier with the store's opening ceremony, playing the famous giant piano, and taking home new dolls and plenty of sweet treats.  
  
Paying It Forward 
Between March 3 and April 2, Stop & Shop's 22nd campaign encouraged customers to add a charitable contribution at checkout by rounding up their purchase to the nearest dollar or donating an additional $1, $3, or $5. The 2023 initiative raised over $660,000, and Stop & Shop has raised more than $30 million total for MSK Kids since 2001. 
  
"On behalf of all of us at MSK Kids, I thank Stop & Shop for its unwavering commitment to pediatric cancer research and care," said Andrew Kung, MD, PhD, Chair of the Department of Pediatrics at MSK. "The dedication and generosity of the entire Stop & Shop community provide the resources necessary for our physicians and scientists to work toward better treatment options for our youngest patients. As the largest pediatric cancer program in the nation, we are so proud to be Stop & Shop's partner in this annual campaign, bringing hope and better outcomes to the families we serve." 
 
In addition to supporting MSK Kids, Stop & Shop is also a philanthropic partner for MSK's Food to Overcome Outcome Disparities (FOOD) Program, which combats food insecurity by distributing free, healthy food to MSK patients in need. Maintaining a healthy, nutritious diet during cancer treatment can be associated with better outcomes and quality of life. The FOOD Program, which began in 2011, operates 13 pantries across clinical locations in Manhattan, Queens, Brooklyn, and the Bronx, as well as on Long Island.