Allen Minsky Prepares for the Future

---
His and MSK's—With A Charitable Gift Annuity
When it comes to taxes and spending his money wisely, Allen Minsky knows the importance of being prepared.
He and his late wife, Linda, ran a tax business together for 40 years. They specialized in helping people file their taxes and understand their deductions. Allen met with the clients, and Linda handled the office work. They made a great team.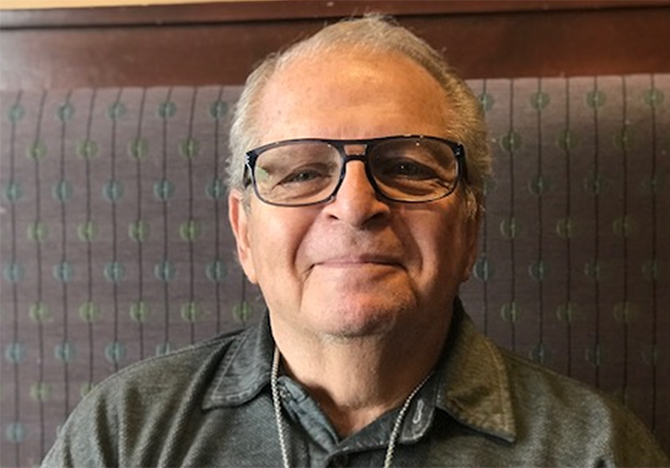 As their business flourished, Allen and Linda spoke often about how they could give back. As Allen says, "We had been so fortunate during our life together, we felt strongly about doing something important for others."
After Linda passed away in 2014, Allen wanted to make a charitable gift that would honor Linda's memory and their shared values—a gift that would have a real impact for many years in the future. Allen was retired and in his 70s, so he also needed to make sure this donation wouldn't compromise his financial security.
That's why Allen decided to create a charitable gift annuity with Memorial Sloan Kettering. He'd known about MSK for years and had always admired the hospital's lifesaving work in cancer research and treatment. Allen's mother had died of ovarian cancer, so he knew firsthand how devastating the disease could be. "I had heard many good things about Memorial Sloan and what they were accomplishing in the fight against cancer."
Allen also knew from his years working in finance that a gift annuity was a great option for him. With a gift annuity, Allen could take a charitable tax deduction in the year he made the gift. He'd also receive income from the gift annuity for the rest of his life—income that would be partially tax-free for a number of years. After his lifetime, MSK would use any remaining funds to fuel cancer research and treatment of the future.
Allen continues to remain active in his retirement years. He is a member of the Board of Directors at Longview in Ithaca, where he now lives. He is involved in the community as well. Having a reliable income from his gift annuity throughout the year helps him pursue his interests and enjoy his retirement.
He's made a gift that will keep giving for years to come—to Allen, and to countless cancer patients around the world.
---
Make the Gift That Keeps on Giving
Like Allen, you can also make a meaningful difference at MSK with a gift that pays you back. Learn more about this tax-wise way to drive our research and care on our website here, or you can contact the Office of Gift Planning at 800-688-1827 or giftplanning@mskcc.org to receive a personalized illustration showing your potential benefits.