Meet Our Foundation Donors
The support that MSK receives from foundations provides a solid basis for achievement in every area of our mission. Here are some of the generous organizations whose programmatic interests we've matched with our priority initiatives.

Founded in 2005, The St. Baldrick's Foundation is a volunteer-driven charity committed to finding cures for childhood cancers and helping survivors live long and healthy lives. What began as a challenge between friends — to show solidarity with pediatric patients and raise money for the cause — has grown into one of the country's largest funders of pediatric cancer research. Since its first grant to MSK in 2009, the St. Baldrick's Foundation has been a powerful resource, fostering career development and providing opportunities for clinicians and investigators to pursue promising research.
Since 1993, The Breast Cancer Research Foundation has provided MSK with more than $30 million in support for clinical and translational research into breast cancer. As one of the country's largest funders of breast cancer research, BCRF has had a profound impact on the prevention, diagnosis, and treatment of the disease, seeding some of the most important advances in breast cancer history. Each October, MSK hosts the annual BCRF scientific meeting in conjunction with its Symposium and Awards Luncheon, bringing together top breast cancer specialists from across the country and around the world.
The Bruce G. Geary Foundation
Bruce Geary believed strongly in the powerful connection between animals and humans. Upon his death in 2007, the Bruce G. Geary Foundation was established to continue his philanthropic support of causes that preserve this bond. Today, the Foundation is a crucial supporter of MSK's canine-assisted therapy program, Caring Canines, allowing it to expand its services to include almost every inpatient floor of Memorial Hospital. Through the Foundation's generosity, our four-legged volunteers make more than 1,000 patient visits each year — bringing countless moments of comfort and joy to our patients and their families.
The Hearst Foundations have funded innovative and transformative cancer research at MSK for more than 30 years. The Foundations' extraordinary generosity has led to the founding of the William Randolph Hearst Laboratory for Radiation Biology, the Hearst Radiation Biology Research Fund, the William Randolph Hearst Fund in Experimental Therapeutics, and the Hearst Metastasis Research Initiative. In addition, the Foundations have supported MSK's Program in Molecular Mechanisms of Cancer and other initiatives. The Hearst Foundations' philanthropy has sparked invaluable insight into the complexity of cancer — and new ways to control and treat the disease.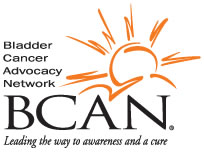 The Bladder Cancer Advocacy Network (BCAN) is the first national nonprofit organization dedicated to advancing bladder cancer research and providing resources to those impacted by the disease. BCAN has been a strong advocate for better treatment options since 2005, and in 2012, launched its own grant program to help fund translational research in the field. Funding from BCAN supports innovative and promising research at MSK; our shared goal is to transform the lives of bladder cancer patients and their caregivers worldwide.