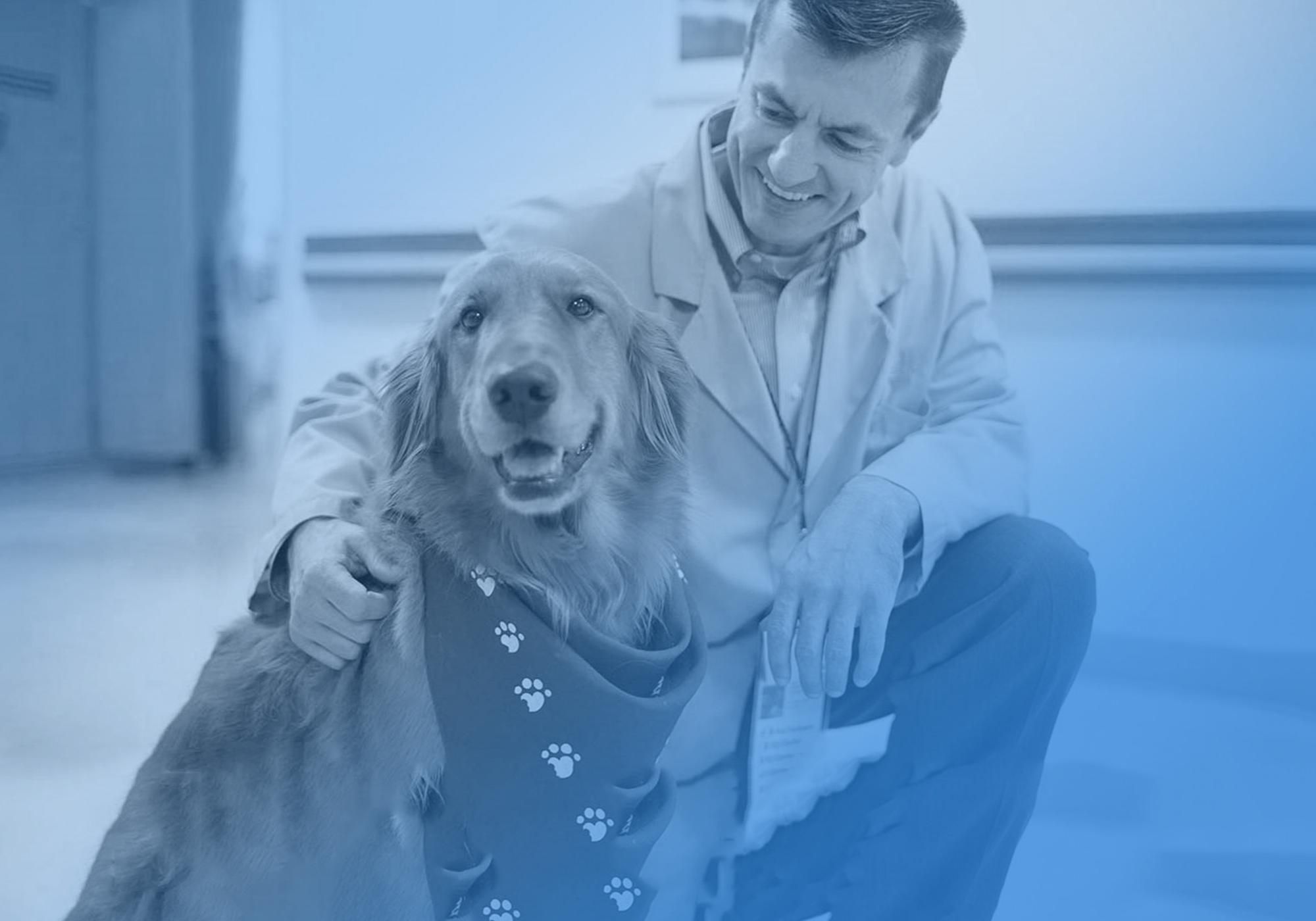 MSK's Dynamic Duo

---
"Everyday MSK Heroes" is a series celebrating some of the wonderful people who work so hard to make Memorial Sloan Kettering a beacon of care to the world.
These Caring Canine Volunteers Are on a Very Special Mission.
My golden retriever Buddy and I don't think of ourselves as heroes (although I do make a pretty good sidekick). We aren't doctors, researchers, or physician-scientists. But we do one thing pretty well. We make patients smile.
Buddy's Eyes Are Pure Magic.
Her daughter said, "My mom had a stroke and hasn't been able to talk for days. And now she's speaking perfectly." You only have to experience something like that once to want to come back and do it all over again. And we have — for the last 4.5 years.
Remember, if you see Buddy in the halls of MSK or helping fundraise at Cycle for Survival — don't be shy.  Say "Hey Buddy."
---
Buddy and I help patients every week. You can help too by supporting MSK.   DONATE NOW