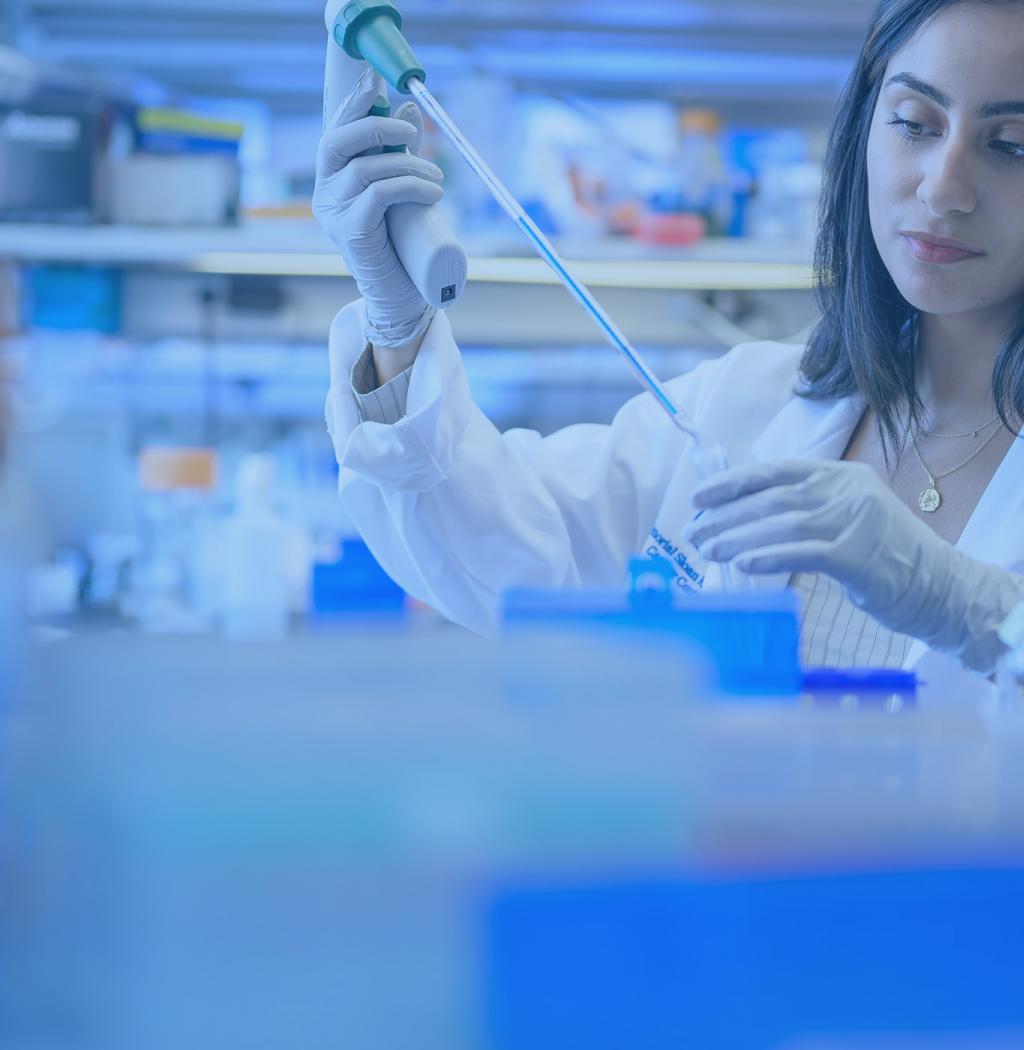 Louis V. Gerstner, Jr. Physician Scholars Program

---
Training the nation's top early-career physician-scientists to expand translational research efforts at MSK
Developing the next generation of scientists and physicians is a vital aspect of Memorial Sloan Kettering's mission.
Translational research, which takes discoveries made in the lab or clinic and transforms them into new treatments, has become the driving force behind advances in cancer science. Yet the demand for highly trained investigators who conduct this crucial work continues to outpace supply. MSK is committed to filling that gap by ensuring that exceptional early-career physician-scientists have access to the resources they need to flourish.
Launched in 2021, the Louis V. Gerstner, Jr. Physician Scholars Program provides research support to the most promising translational researchers who have demonstrated progress in the field of cancer science. The award enables these investigators to become skilled with leading-edge tools and technologies while conducting highly innovative research that otherwise might not become a reality.
Given the generous level of support and the distinction of being named a Gerstner Physician Scholar, the program serves as a powerful tool for MSK to recruit the nation's top scientific minds pursuing careers in academic cancer medicine and retain them as faculty — solidifying our leadership in translational oncology.
The Louis V. Gerstner, Jr. Physician Scholars Program was made possible thanks to Louis V. Gerstner Jr.'s transformative founding gift of $25 million. His visionary philanthropic partnership will make a broad and lasting impact that allows MSK to continue to recruit and retain the future leaders in oncology.