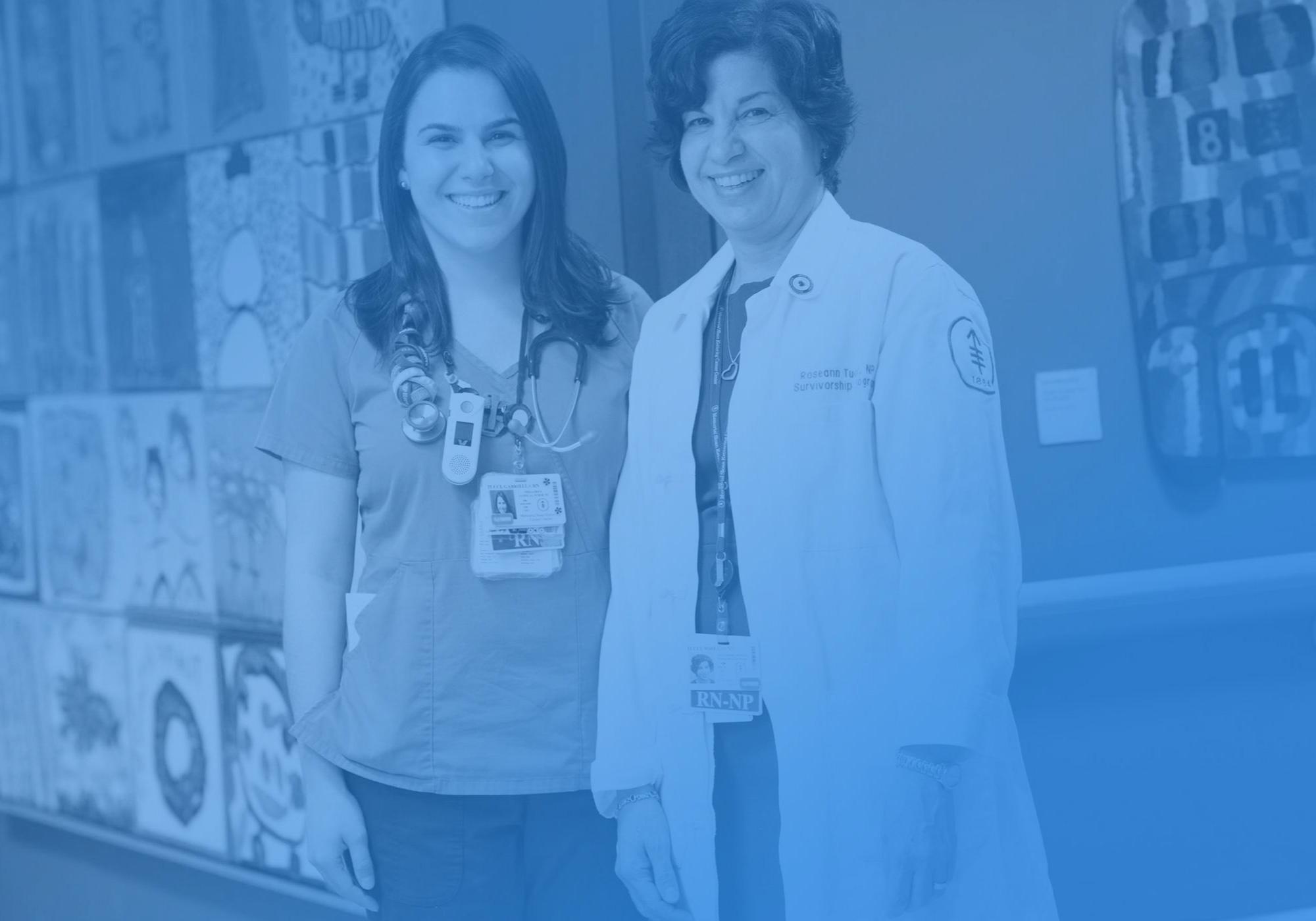 MSK Inspires All of Us

---
"Everyday MSK Heroes" is a series celebrating some of the wonderful people who work so hard to make Memorial Sloan Kettering a beacon of care to the world.
My name is Roseann Tucci, and I'm a Nurse Practitoner. I am writing to share why I and the nurses I work with (including my daughter, Gabriella) love what we do.
Our Nurses Are One United Team
MSK is special because the nurses are held in such high regard by the rest of the staff and we all work together as a team. I think there's a strong sense that we're on a mission to help the patients and care holistically for them and their families.
MSK Inspires All Of Us To Make A Difference
Years ago, I took care of an infant. Today he's a young man and works as a nurse on the pediatric unit with Gabriella. Their career choices are examples of how exposure to MSK nursing can guide a person into the profession.
They see the passion and teamwork and think, "Oh, that's what I want to do – make a difference in someone's life."
---
Roseann, Gabriella and all MSK nurses help patients every day. You can help too by supporting MSK.   DONATE NOW